Local Bankruptcies Follow US Trends
More companies are filing Chapter 11, but the CARES Act helps others
Monday, June 15, 2020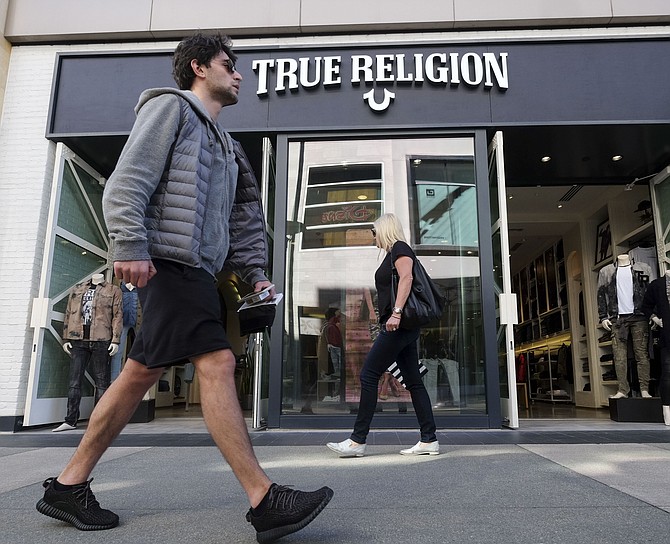 True Religion Apparel Inc., the Manhattan Beach-based retailer that's expected to reemerge from bankruptcy in August, is part of a growing wave of Chapter 11 filings hitting U.S. courtrooms.
Nationally, 722 businesses filed for Chapter 11 bankruptcy protection in May, a 48% increase compared to the same month in 2019, according to the American Bankruptcy Institute in Virginia.
Court data also shows, however, that total commercial and consumer bankruptcy filings for May — which include Chapters 7, 12, 13 and 15 — were down 28% and 43%, respectively.
Amy Quackenboss, ABI's executive director, attributed the downward trend to various forms of assistance that have been put in place by local, state and federal governments to help businesses and individuals deal with the economic effects of the shutdown.
These provisions include the Paycheck Protection Program and the $600 increase in unemployment benefits — both elements of the CARES Act — as well as the 90-day mortgage payment relief announced by Gov. Gavin Newsom in March and a moratorium on evictions for renters by Los Angeles Mayor Eric Garcetti.
"The businesses we are seeing filing are likely the businesses that have had some type of financial distress prior to the pandemic and their loss of income even with the government assistance is just too great," Quackenboss said.
Case in point: Court documents show True Religion was engaged in negotiations with creditors over a potential out-of-court restructuring, but the pandemic and related business shutdown prevented the company from obtaining required liquidity and forced it to seek relief under Chapter 11.
Although many companies have not pulled the trigger just yet, the bankruptcy option is still on the table, raising fears that the worst of the fallout from the pandemic is yet to come.

"I think (they) are just waiting to see what happens because once we reopen, nobody knows what business will be like," Quackenboss said. "With so many people who lost their jobs, will they be going out to dinner? Will they be taking flights? Will they be staying in hotels? ...
"And if (Covid-19) hits again in the fall, and we start closing down again because we've had a second wave, that could just be disastrous, and we may see many more Chapter 7s, 13s or 11s being filed."
Although True Religion, Forever21 Inc. and other local companies have filed for bankruptcy in out-of-state federal courts, the quarterly data coming from the U.S. Bankruptcy Court Central District of California paints a somewhat similar picture.
During the first three months of 2020 the court, which holds proceedings in Los Angeles, Riverside, Santa Ana, Santa Barbara and the San Fernando Valley, processed 410 commercial bankruptcies, including 73 Chapter 11 filings, increases of 14% and 26%, respectively.
Coupled with consumer filings, the total for the quarter was 8,631, representing a 6% dip compared to the first three months of 2019. For the month of May, the district court processed 2,080 bankruptcy filings, a 38% drop compared to May 2019.
Some companies filing for Chapter 11 bankruptcy now are doing it because they have means to pay vendors and to cover the professional fees as they negotiate down debt obligations with creditors and lenders.
A weaker business outlook after reopening, coupled with mounting expenses, can quickly affect the liquidity.
"In reorganization, cash is everything," Quackenboss said. "Part of being in a Chapter 11 is you have to continue to pay your bills as they come due; you can't just stop. Many companies will look to get a debtor-in-possession loan (from) the company who has been their lender. But there's risk involved with that, and if lenders are not lending money, you're going to have to rely on what you have in the bank."
For reprint and licensing requests for this article, CLICK HERE.