Career Technologies Is Acquired
Competitor Fralock picks up electronic components maker
Monday, June 15, 2020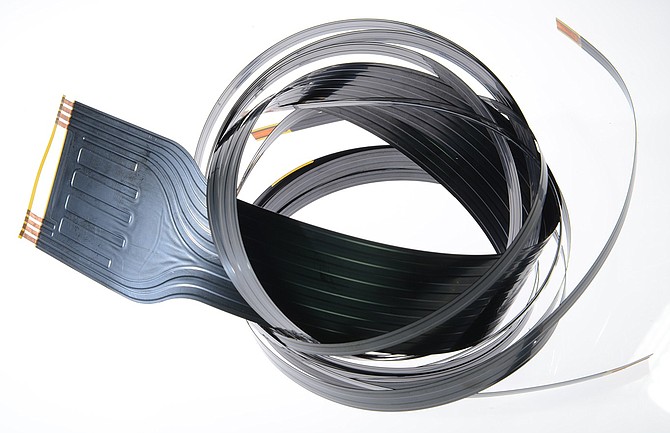 Electronic components manufacturer Circuit Services, which does business as Career Technologies USA, has been acquired by a local competitor.
Terms of the deal were not disclosed.
Chatsworth-based Career Technologies USA is now part of Valencia-based Lockwood Industries Inc., which does business as Fralock and is owned by New York-based Arsenal Capital Partners.
"We have known Fralock for more than two decades," Career Technologies USA President Armen Hayrapetian said in a statement. "With a combined offering, we will have a wider range of components, design, technology integration and manufacturing capabilities to serve customers together. We are excited to work with our new partners to expand our technology portfolio, supply new customers, be more competitive, and offer greater opportunities for our employees."
Career Technologies USA, founded in 1998, was a subsidiary of Taiwan-based Career Technology Mfg. Co. Ltd. with more than 10,000 employees and six manufacturing plants.
The company, which also operates three facilities in Los Angeles County, specializes in design and production of printed circuits for tablets, cameras and smartphones. It posted about $538 million in revenue last year, and its shares are traded on the Taiwan Stock Exchange.
Noel Tucker co-founded Fralock with Dick Frasier and Ken Lockwood in 1967. Tucker bought his partners out in the 1980s. Arsenal acquired a majority stake in 2017, and that investment enabled Fralock to "accelerate the expansion of its product portfolio and services," according to then-Chief Executive Marcelo Norona.
Specialty materials company Fralock makes components and subassemblies for semiconductor equipment for the life science, aerospace and satellite industries. It operates a 60,000-square-foot facility in Valencia and employs more than 170 workers. Dun & Bradstreet, a New Jersey-based data and analytics company, pegs its annual revenue at about $76 million.
The deal for Career Technologies "broadens Fralock's processing capabilities, and their combined portfolio of manufacturing process now includes lamination, bonding, forming, machining, broad cutting technologies, surface coatings, surface treatments, etching, component integration, and materials integration of polymers, metals, and composites," according to the company.
The two companies will continue to operate at their current locations, led by Fralock Chief Executive Marc Haugen, who joined the firm in February.
For reprint and licensing requests for this article, CLICK HERE.