20 in Their 20s: Ryan Chan
Monday, June 15, 2020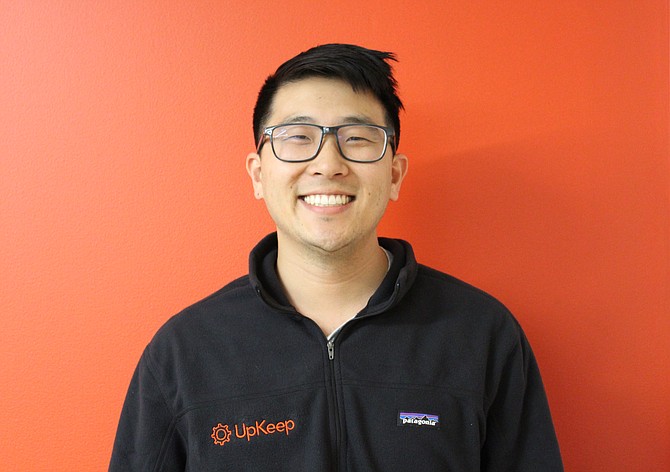 Ryan Chan, 28
Company: UpKeep Technologies Inc.
Title: Founder and chief executive
Business: Maintenance management software
Location: Westwood
Employees: 100
Financials: $49 million in venture capital raised
What led you to start this business?
I started UpKeep out of passion and frustration by the lack of mobility in today's maintenance management software. UpKeep has now been deployed to over 10,000 businesses and is a leader in mobile-first maintenance management software.
How did you fund it, and how are you funding it going forward?
I bootstrapped UpKeep for the first two years while working a full-time job on nights and weekends. After finding the courage to work on UpKeep full time, we had the opportunity to go to Y Combinator and raise $49 million from venture capitalists including Bain, Battery, Emergence, Insight and Y Combinator.
Are there advantages or disadvantages to starting a business in your 20s?
Starting a company in my 20s gave me the freedom to shoot for the stars and make mistakes. I started UpKeep right after college, which enabled me to dream big without fear of falling too far since I didn't have kids or a mortgage.
How has the economic downturn impacted your business, and how are you responding? 
We serve industries from food production and manufacturing to restaurants and small businesses. Our customer base was impacted, some in positive ways and some in negative ways, but we've always committed our team toward helping them in every way possible. To give you a sense of what we've done for our community, we've launched job boards for the maintenance community to help those who recently lost their jobs. We also gave our customers proactive credit toward UpKeep if they were in deeply impacted industries, and we've helped our customers edit and update their resumes.
Does social responsibility play a role in your business?
Absolutely. We are here to support our customers and we know that many face the problems in society. Social responsibility and social impact is important to me, the team and to our customers at UpKeep.
Do you feel that your business is particularly tailored to the Los Angeles market?
Los Angeles was particularly special to me since I grew up here. I am not sure I could have started UpKeep in any other location since I had my family, friends and UpKeep's first employees here in LA.
What do you do for fun?
I travel, eat great food and spend time with family.
Keep reading the 2020 edition of the 20 in Their 20s special report.
For reprint and licensing requests for this article, CLICK HERE.