A Mixed Bag
Traffic at area airports last year grew at slowest rate since the recession
Friday, February 21, 2020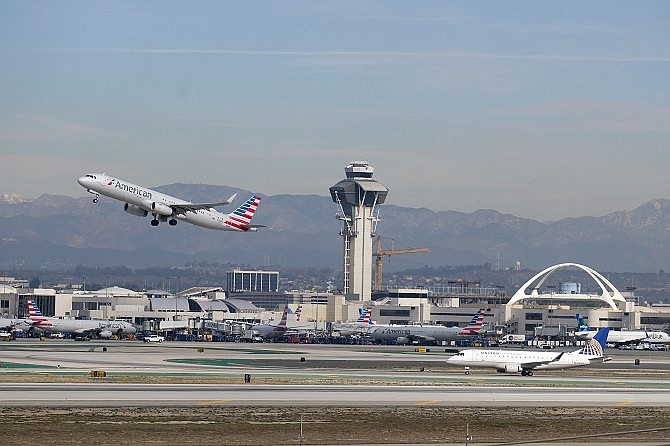 A record 103 million passengers went through the gates at the four commercial airports serving Los Angeles County last year, but that was up only 1.4% from 2018, marking the slowest growth rate since the Great Recession.
Cumulative cargo tonnage at the four airports dropped 3.3% to just under 3.2 million tons as trade tariffs and tensions between the United States and China took a toll.
The passenger count rose just 0.6% at Los Angeles International Airport and fell 7.7% at Long Beach Airport. Those declines were partially offset by significant passenger growth rates of 13.7% at Hollywood Burbank Airport and 9.1% at Ontario Airport.
LAX, the mega-airport that drives performance for the region, was hit by a drop of 1.4% in international passengers (to 25.7 million), mostly due to the high value of the dollar and, to a lesser extent, increasing trade tensions.
Scheduling problems caused by the grounding of Boeing Co.'s 737 MAX jets cut into the growth rate for domestic travel at LAX last year, which slipped to 1.45%.
Burbank and Ontario airports continued to add flights to new destinations on the East Coast and, in the case of Ontario, abroad. But Long Beach suffered its first drop in passengers in several years as the airport's dominant carrier, JetBlue Airways Corp., scaled back flights after losing its bid to launch international service there.
The 1.4% cumulative growth rate for these four airports was generally in line with the nation's three other metropolitan airport systems that drew more than 100 million passengers last year.
At the three airports serving the New York City metro area — John F. Kennedy International, LaGuardia and Newark Liberty — passenger counts rose a cumulative 1.6% to reach 143.7 million.
Atlanta's Hartsfield-Jackson International Airport saw passenger growth climb 2.9% to 110.5 million. And the two airports serving the Chicago metro area — O'Hare International and Midway International — experienced a net drop of 0.1%.
The Los Angeles airport system underperformed the broader domestic U.S. market, which grew 4.5% in revenue passenger miles last year, a slower growth rate than the 5.4% for 2018, according to data released this month from the International Air Transport Association.
Four of the top six airlines ranked by passenger counts at all four L.A.-area airports saw their totals rise, while two — New York-based JetBlue and Chicago-based United Airlines Inc. — saw drops of 9.5% and 1.8% respectively.
Fort Worth-based American Airlines Inc. retained its No. 1 ranking, as its passenger total for all four airports grew 5.5% to 18.6 million, led by 4.3% growth at LAX.
Southwest Airlines Co. of Dallas, the region's No. 2 carrier, grew 3.5% to 17.8 million after adding flights at Burbank and Long Beach, but saw a drop in passengers at LAX.
"We view all of the airports serving Southern California working together as part of an overall system and want them all to be equally attractive to customers," said Andrew Watterson, chief commercial officer for Southwest and the top executive with oversight over the Southern California market.
Watterson said Southwest's point-to-point approach to airports — unlike the hub-and-spoke system used by several other major carriers — allows the airline to look at what's most convenient for the traveler in terms of ground transport access.
"We have a neighborhood airport approach," he said.
Watterson said the drop in passengers at LAX last year was due to a scarce supply of gates but noted that construction of a new terminal adjacent to its Terminal 1 will result in another gate for the airline when completed later this year or early next year.
Seattle-based Alaska Air Group Inc., which acquired Virgin America in early 2018, again saw the biggest percentage gain in travelers for Alaska Airlines, up 10.3% in 2019 to 7.6 million. Almost all of that growth took place at LAX.
On the air cargo front, only Ontario, with its proximity to the growing warehouse footprint in the Inland Empire, managed a gain, rising 4% to 782,000 tons last year. Tonnage at the three other L.A.-area airports declined, with LAX recording the biggest drop, a 5.5% slide to 2.31 million tons.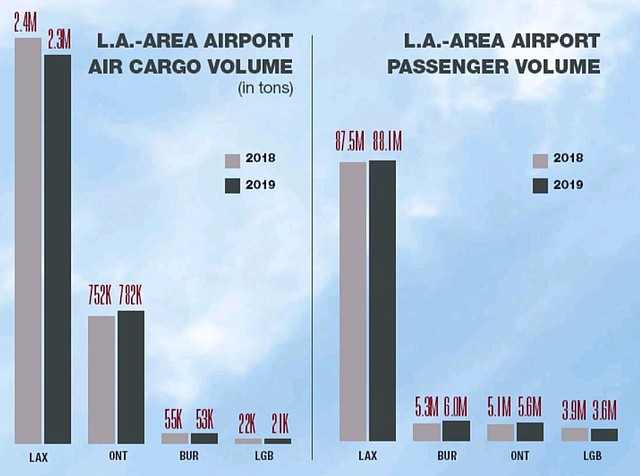 Los Angeles International Airport Passengers by Airline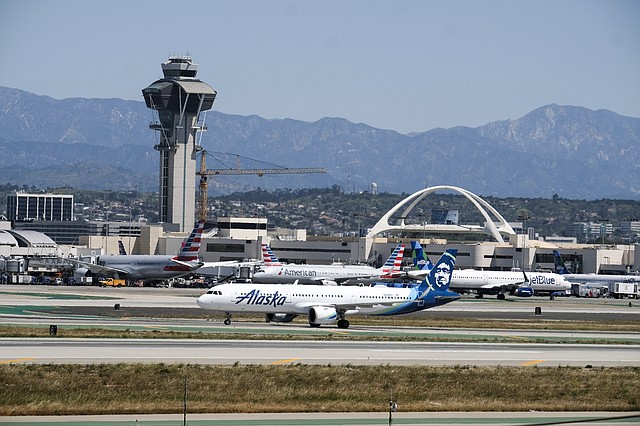 Hollywood Burbank Airport Passengers by Airline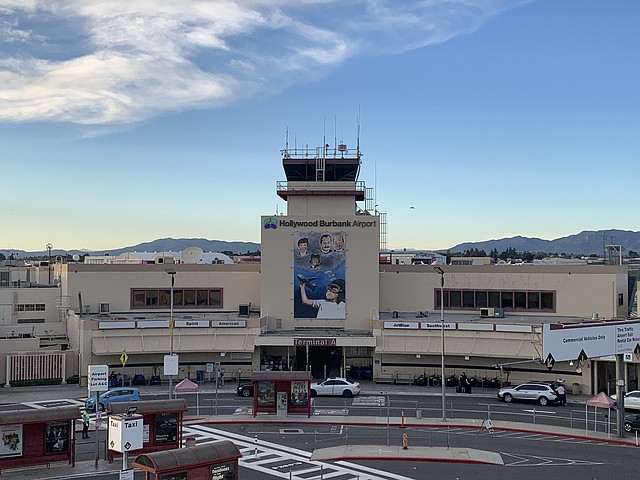 Ontario International Airport Passengers by Airline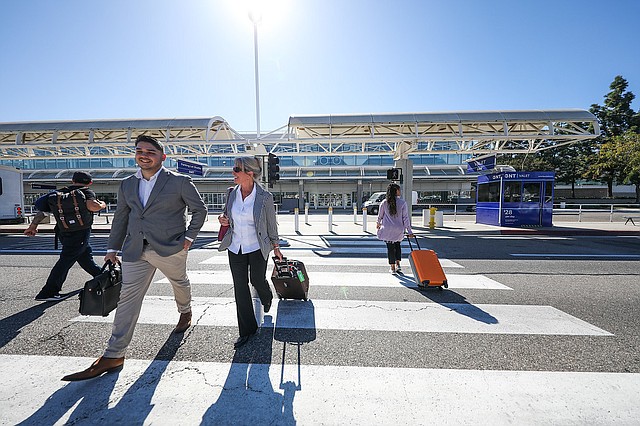 Long Beach Airport Passengers by Airline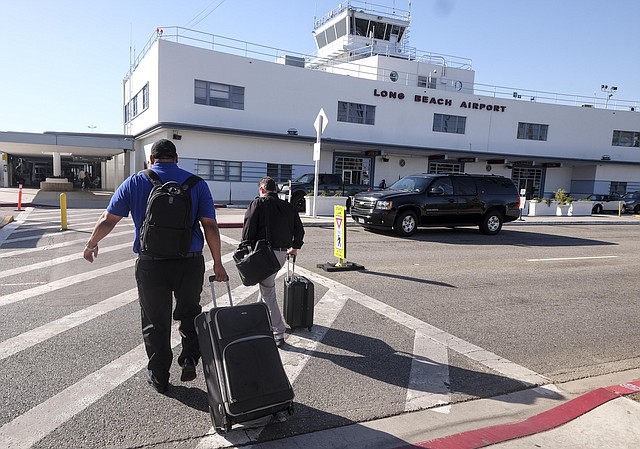 For reprint and licensing requests for this article, CLICK HERE.