Santa Fe Springs Shopping Center Sells for $32 Million
Friday, February 7, 2020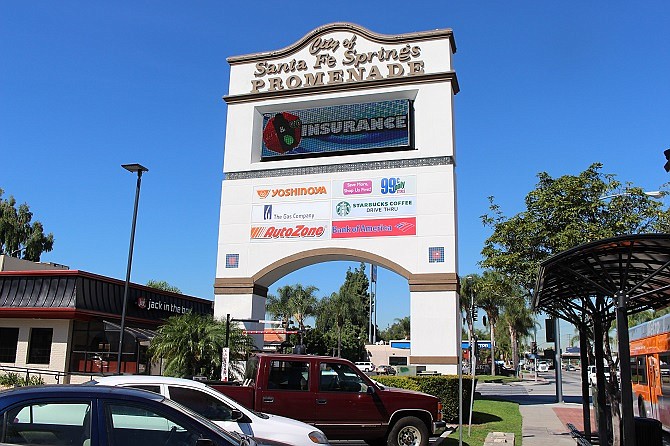 The Santa Fe Springs Promenade, a nearly 112,000-square-foot retail center in Santa Fe Springs, has sold for $31.9 million.
An investor purchased the 8.12-acre property from a private seller, according to brokerage WindWater Real Estate, which handled the sale for the seller.
WindWater Chief Executive Rudy Caamano said the property was 80% leased at the time of the sale.
The center's tenants include 99 Cents Only Stores, Jack in the Box, Starbucks, AutoZone, Bank of America and Jersey Mike's.
The center is located at 11452-11568 Telegraph Rd.
"This is a (nearly) 9-acre site in the county of L.A. on a corner that is freeway accessible and visible from Telegraph Road, which is a high car-count street. It's about 60,000 cars per day, so it's a really good piece of land in L.A. County," Caamano said.
He would not disclose the name of the buyer but said the buyer sold land downtown "and wanted to acquire this property because he feels that it's a long-time coveted land play where he can generate income from the existing shopping center and tenants that are in place and is hoping to improve the site down the road, over the next 10 years."
Caamano said selling the site was an interesting process.
Some companies, he said, valued it based on the retail there today and not the development potential based on the land.
Two other companies, he said, previously listed the property, thinking it was worth closer to $28 million to $29 million.
"We were able to emphasize and focus on the land value and potential that could be achieved or extracted down the road. This buyer saw that and really liked the opportunity," Caamano said.
For reprint and licensing requests for this article, CLICK HERE.