SpaceX Launches Final Mission of 2020
Monday, December 21, 2020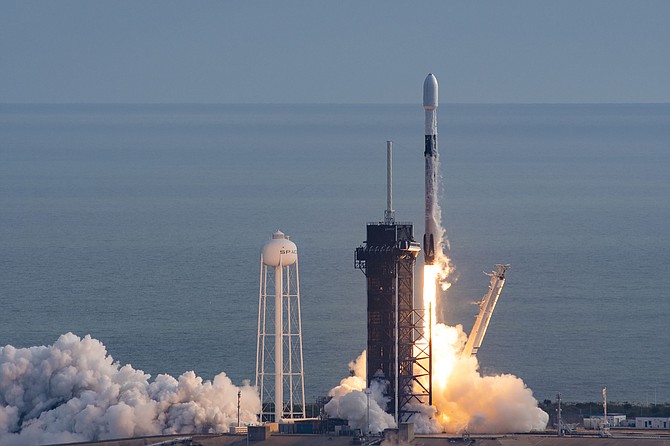 Space Exploration Technologies Corp. closed out a record-breaking year of launches on Dec. 19 with the completion of its 26th mission of 2020.
The Hawthorne-based company successfully deployed a classified payload into orbit on behalf of the National Reconnaissance Office. The payload was carried aboard one of SpaceX's Falcon 9 launch vehicles.
The rocket lifted off from the Kennedy Space Center in Cape Canaveral, Fla. at 9 a.m. local time. SpaceX successfully landed the rocket's first-stage booster at a designated landing site roughly eight minutes after takeoff.
It was the fifth time SpaceX has landed that particular rocket booster and the 70th successful first-stage recovery for the company.
In spite of the pandemic, which delayed at least one mission this year, SpaceX has averaged a launch every two weeks in 2020, breaking its record of 22 missions completed in 2018.
It's been a year of milestones for the company, which launched its first two crewed missions in 2020 — including the first manned voyage to the International Space Station undertaken by a private company.
SpaceX also demonstrated the high-altitude capabilities of its new Starship rocket, designed for interplanetary space travel. The company conducted an early test of the vehicle on Dec. 9, launching it high into Earth's atmosphere.
The test ended in a fiery crash landing, but Chief Executive Elon Musk said the company had gathered valuable data that will be used to refine the design of the spacecraft. SpaceX is reportedly preparing to bring a new prototype of the launch vehicle to its launch testing site in Boca Chica, Texas.
The company is set to launch its first mission of 2021 in early January.
For reprint and licensing requests for this article, CLICK HERE.