CAA, Writers Guild End 20-Month Impasse
Thursday, December 17, 2020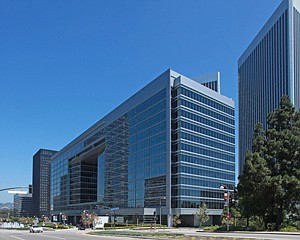 After a 20-month standstill, Creative Artists Agency and the Writers Guild of America have come to an agreement for the agency to once again represent writers.
Both Century City-based talent agency CAA and the WGA have withdrawn legal claims made against each other in federal court. Under the franchise agreement, CAA will end talent packaging by the end of June 2022.
The agreement also reduces CAA's stake in Westwood-based Wiip, the agency's affiliated production company, to 20% or less,
the WGA
said in a letter to its members on Wednesday.
CAA's majority stakeholder, TPG Capital, will also reduce its ownership stake in Wiip to 20%, placing both CAA and TPG's ownership interests in a blind trust with a "clear mandate" for the trustee to sell the ownership down to 20% or less.
Under the agreement, TPG will also disclose when TPG entities that do not invest in CAA have 20% or more interest in a production company.
"This transparency will allow the Guild to make sure that CAA is negotiating appropriate deals for writers in these circumstances, and that TPG's ownership interest is not suppressing the value of writers' services," the WGA letter stated.
CAA
announced an agreement 
in September, which WGA refuted, claiming the  was premature.
The dispute first arose when WGA claimed that CAA, one of the largest Hollywood talent agencies, could not fairly represent writers if agents were negotiating talent packages which benefit them as producers. In April of 2019, WGA told writers to fire their agents when an agreement with CAA could not originally be reached.
"CAA and the WGA have concluded and signed a franchise agreement confirming CAA can resume representing writers and continue the important work of helping them realize their ambitions," CAA said in a statement. "We end this year of unprecedented global challenges with the optimism and energy that today's news brings, starting now, and for the years ahead."
Major agencies
UTA
and
ICM
partners made deals with the WGA this summer. The only major agency that has yet to reach a deal with the guild is WME,
Variety
reported.
For reprint and licensing requests for this article, CLICK HERE.