Hotel Near LAX Sells for $92 Million
Monday, December 14, 2020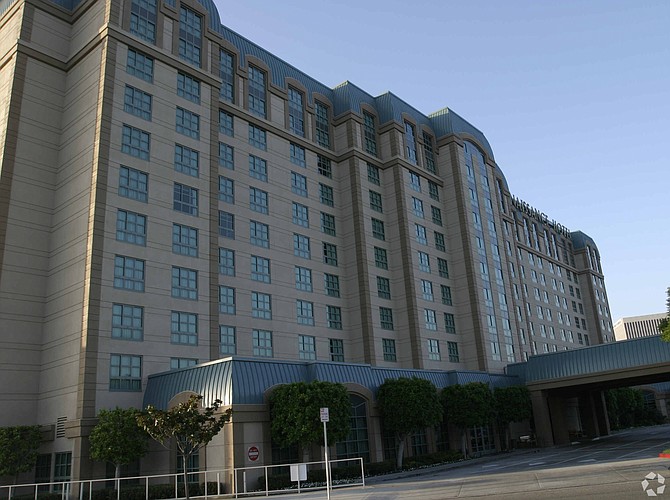 Sunstone Hotel Investors Inc. has sold the 502-room Renaissance Los Angeles Airport hotel to an unnamed buyer for $91.5 million.

Sunstone announced the sale Dec. 8.

The company has a stake in 18 hotels. Most of its properties fall under national brands like Marriott, Hilton and Hyatt.

"We are pleased to announce the sale of the Renaissance Los Angeles Airport at an attractive valuation compared to pre-Covid levels," John Arabia, Sunstone's president and chief executive, said in a statement.

"The completed sale further concentrates our portfolio into long-term relevant real estate and increases our already considerable liquidity. Our company is well positioned to navigate the current environment and to capitalize on opportunities as they arise," he added.

In 2019, the Renaissance Los Angeles Airport generated revenue of $32 million, according to Sunstone.

But Covid has hit the hotel industry hard, and sales volume this year is expected to be about 50% below last year's levels, according to Atlas Hospitality Group. Alan Reay, Atlas' president, said that's more than sales projections that were issued by the company at mid-year.

"We're not seeing the level of foreclosures we were expecting or any of the big distress sales. People were sitting on the sidelines with money, and now they are stepping in and picking up deals," Reay said.

Some of this year's sales were driven by the federal government, which purchased properties to house the homeless, according to Reay.

In 2019, the average room rate at the Renaissance Los Angeles Airport was $147, Reay said, and the hotel was 90% occupied.

"(The) LAX market has been hit extremely hard" by Covid, Reay said, adding that $91.5 million was a "good price for the seller, no question."

The hotel underwent a substantial remodel in 2018, which Reay said may have made the property more appealing because the buyer would not have to invest much money into the property.

"It would make sense that it would go at that price because the hotel is fully renovated," Reay said.

There have been a few noteworthy hotel sales this year.

EOS Investors purchased the famed Viceroy L'Ermitage Beverly Hills luxury hotel for $100 million. The 116-room property is located at 9291 Burton Way, near Rodeo Drive.

The Viceroy L'Ermitage Beverly Hills was seized after a money laundering scandal involving financier Jho Low and was offered at auction this summer.

The iconic turquoise Georgian Hotel on Ocean Avenue in Santa Monica sold in August for $62 million. Downtown-based BLVD Hospitality, Global Mutual and ESI Ventures purchased the hotel.
For reprint and licensing requests for this article, CLICK HERE.