Post-Breakup Apps Help Women Move On
Monday, August 24, 2020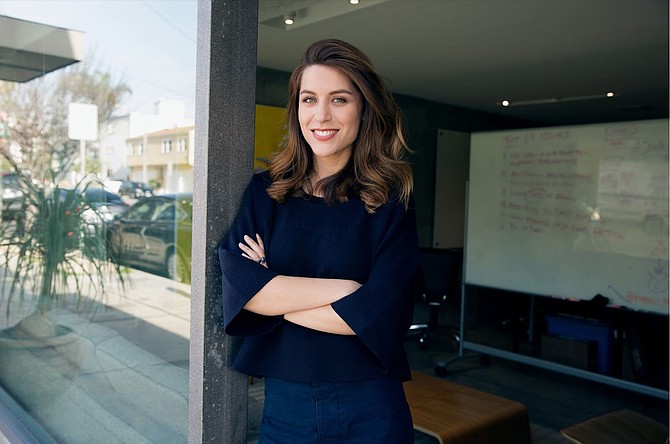 After going through a difficult breakup, Elle Huerta created what she thought she and others in her situation needed: an app for women who had recently split from their partners.
Huerta founded West L.A.-based Mend Tech Inc. in 2016, and a year later the company launched the Mend app, providing day-by-day guidance about how to move on.

"I was exactly where you are now," Huerta says in an audio message to new users on Mend Tech's website. "I found a lot of empty advice ('It takes time.' 'Just get over it.'), but nothing that resonated with me or made me feel better."
Mend users check into the app daily and listen to short audio clips on topics such as how to cope with loneliness, how to stop thinking about an ex-partner and ways to prepare for a new relationship.
The app also allows members the option to enroll in courses that teach these skills and provides trackers, such as Days Since Breakup and Days Since Last Ex Contact.
Huerta isn't the only one who has noticed the need for guidance in L.A.'s dating scene. Breakup coaching, a niche of life coaching, has grown into a $2 billion industry in the past few years, according to data from Forbes.
Unlike professional therapy, which provides more intensive mental health support, breakup apps and coaches are often uncredentialed. Their services are only intended to offer a supplemental form of self-care to users who are going through a breakup.
Pandemic drives growth
During Covid-19, these companies have seen increased growth as more Angelenos have turned to their services for help.
Mend has seen a 10% increase in new users since mid-March, according to Huerta.
"It seems to be from post-lockdown breakups," Huerta said. "Historically, July and August are the months with the fewest breakups, but this year looks different."
Other relationship and breakup coaches in L.A. have reported similar growth. Relationship Hero, a relationship coaching business that serves more than 1,000 clients in L.A. County, also reported a large uptick in customers since the start of Covid-19.
"We've been seeing 35% more new client sign-ups since the pandemic," said Liron Shapira, co-founder and chief executive of the company, which is headquartered in San Francisco.
Upon signing up for the service, users are matched with a relationship coach via phone and live video chat. Coaches help clients identify core issues and develop a plan to overcome them. Recent breakups are among the most prominent concerns for new users.
In addition, the platform allows users to purchase classes and programs tailored to a specific area of relationship coaching.
"A very large fraction of our clients are seeking various kinds of breakup coaching: … whether to break up, trying to move on ... whether to get back together, etc." Shapira said.
Although he would not disclose the number of new subscribers, Shapira said the Recover From Breakup and Regain Your Worth program "has been very popular during the pandemic."
Rising numbers
Lee Wilson, a Nashville, Tenn.-based life coach, reported similar growth in his breakup and life coaching business, My Ex Back Coach.
Although Wilson serves clients in all 50 states, he estimates that more than 10% reside in L.A. County, calling California his "single biggest market." His business has seen a 20% increase in new customers since mid-March.
"I can't say for sure if it's because of the pandemic," Wilson said, "but I can tell you that numbers have gone up since late March, and they continue to climb."
Wilson recently conducted an online survey with his email subscribers, and more than 30% of participants said the pandemic had harmed their relationship.
Wilson said he believed that pressures due to Covid-19 were a main contributor to increased relationship volatility, particularly for couples living together for the first time due to quarantine.
"When you're constantly with this person and have to wallow in negativity … then everything that person does may get under your nerves and potentially (cause) more upset," Wilson said.
Mend's Huerta has a similar theory to explain the influx of subscribers during the Covid-19 lockdowns.
"The pandemic accelerated a lot of couples to either grow apart or come closer together," said Huerta, who noted that many couples were forced to isolate together in the early days of the pandemic, either due to financial or health concerns.
"Now that things are reopening, they're able to go their separate ways and start healing, but they were in limbo for months. We are expecting to see more of these delayed breakups and divorces," Huerta added.
Relationship Hero's Shapira also said pandemic-induced financial struggles were a big factor for clients seeking relationship coaching.
"Some couples are experiencing financial woes for the first time," Shapira said in an email a few months after L.A. County reached a record unemployment rate of 21% in May.
Although breakup coaching services are marketed as effective treatments for heartbreak, many emphasize that coaching isn't a substitute for professional therapy.
On its website, Mend asks users to seek professional help when necessary, adding that the app "is not intended to be a substitute for ... mental health services."
Relationship Hero carries a similar disclaimer, noting that 40% of the company's clients are concurrently enrolled in therapy. "Clients find both services valuable in their own way," the company says on its website.
Mixed messages?
Some experts believe relationship or breakup coaching can send mixed messages to customers, many of whom are dealing with relationship struggles on top of the stressors of Covid-19.
According to Julie Albright, a lecturer and digital sociologist at USC, breakup apps and life coaches fill a need for emotional support during the Covid-19 pandemic, a time when traditional methods of coping with heartbreak, such as hanging out with friends or going to bars, are unavailable.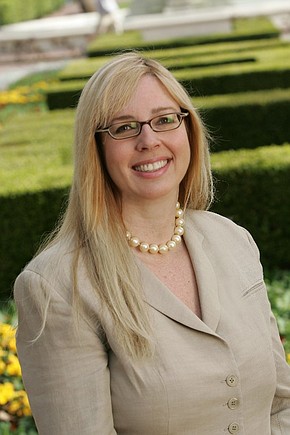 "Breaking up is a kind of grief," Albright said. "I think that having some support through ... the stages of grief would help as opposed to floundering around. I see these apps as stepping in where there is a vacuum of (social support)."
However, Albright cautioned against seeing these services as a replacement for professional mental health support. "I think you're treading in dangerous waters," she said, noting that many coaches lack credentials. "I went through thousands of dollars of training ... whereas these coaches, they don't have any of that."
She added that relying on breakup services without the support of a licensed mental health professional could be a risk for millennials, who, according to Albright, are struggling with the highest rates of anxiety and depression in the past 30 years.
"Combine those preexisting mental disorders with the stress of a heartbreak or a breakup," she said, "and it could really exacerbate the condition that, frankly, some of these coaches may not ... have the skills and training to deal with."
For reprint and licensing requests for this article, CLICK HERE.