Port of LA Sees Cargo Gains for July
Thursday, August 13, 2020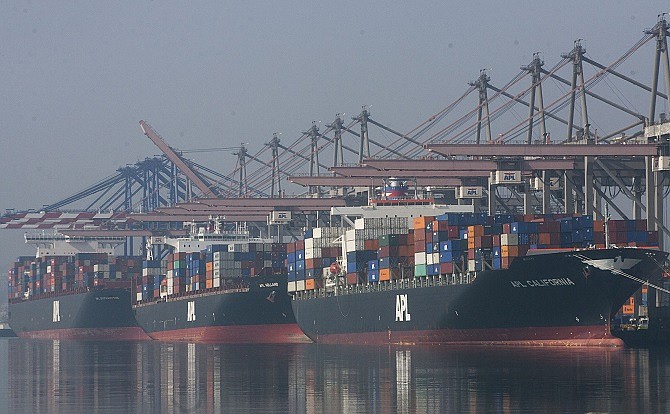 Cargo volumes for July at the Port of Los Angeles were highest for the year, but still trailed July 2019 by 6.1%.
Terminal operators and dockworkers at the port moved 856,389 twenty-foot equivalent units of cargo last month, with fewer canceled sailings and 11 unscheduled ship calls boosting both imports and exports.
Imports decreased 4.3% to 456,029 TEUs, while exports were down 21.7% to 126,354 TEUs.
The volume of empty containers shipped back overseas remained flat at 274,007 TEUs compared to the same period last year.
"The July volumes were good — (It was) the seventh-best month in our 114-year history," Executive Director Gene Seroka said during a video press conference. "Also showing a 24% increase versus the month of June … There were fewer canceled sailings — only two in July and only one in August is planned, and none for September just yet."
Seven months into 2020, overall cargo volume at the port is down 15.3% to 4,618,278 TEUs compared to the same period in 2019. Imports through July trail last year's volumes by 12.1%, while exports and empties are behind 18.3% and 18.7% respectively.
"Exports have been down 20 of the last 21 months, mainly on the heels of trade tensions with China and other policies," Seroka said.
The port has experienced 11 straight months of declines in total cargo volume, Seroka added.
"The record is 15 consecutive months during the recession of 2008 and 2009, and it's not a record we want to break," he said.
For reprint and licensing requests for this article, CLICK HERE.