Pandemic Pounds Results for Disney, Other Media Giants
Monday, August 10, 2020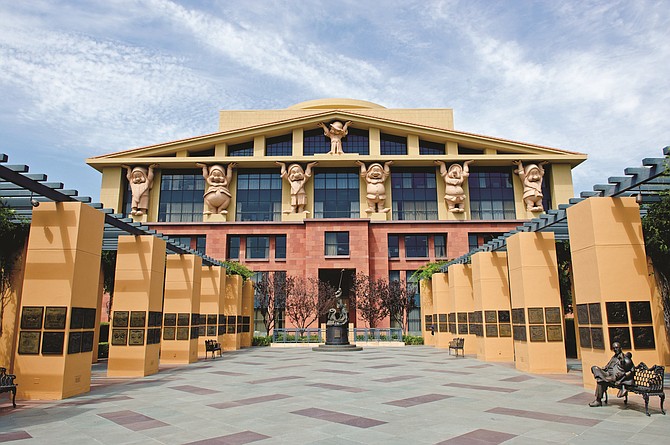 When Walt Disney Co. reported disappointing earnings for its 2019 fiscal third quarter last August, the Burbank-based entertainment giant had built-in excuses.
At the time, it was still digesting the $71.3 billion acquisition of 21st Century Fox Inc. while also preparing for the launch of streaming service Disney Plus.
Last week, when Disney posted a pandemic-driven $3.5 billion loss in operating income and a $4.72 billion loss in net income for its 2020 fiscal third quarter, Disney Plus was one of the company's few bright spots.
During the company's Aug. 4 earnings report, it announced that its streaming service has reached 60.5 million global subscribers, including a surge of new users eager to see the debut of the filmed version of Broadway hit musical "Hamilton" on July 3.
And in the face of ongoing Covid-19 restrictions, Disney reported it would double down on its streaming service, setting a Sept. 4 premiere date on Disney Plus for the live-action version of "Mulan," which had been shuffled around the theatrical release calendar this summer. Subscribers will be asked to pay $29.99 to stream the film.
The company's bold decision to move one of its tentpole releases from theaters to its streaming service follows a quarter that saw most of its theme parks shuttered in the United States and abroad, and its cruise ship business put into dry-dock.
Disneyland, Walt Disney World in Florida and Disneyland Paris remained closed for the entire third quarter ended June 27. Walt Disney World reopened on July 11, and Disney parks in China reopened in mid-June.
Overall, the entertainment giant's revenue dropped 42% to $11.8 billion in the quarter. The company reported earnings of 8 cents a share, down from $1.34 a year earlier, a 94% year-over-year slide. On the bright side, analysts had anticipated a loss of 63 cents per share.
Disney is not the only entertainment company to report massive pandemic-related losses in the latest flurry of quarterly earnings reports. Not surprisingly, companies dependent on live or big-screen entertainment took the most crushing blows.
On Aug. 5, Beverly Hills-based live event ticket seller and promoter Live Nation Entertainment Inc. announced revenue had plummeted 98% in the second quarter due to concert cancellations.
According to Billboard, Live Nation had only 24 concerts in North America during its second quarter of 2020, compared to 7,213 concerts in last year's second quarter. The company's revenue was $74 million for the quarter, down from $3.2 billion for the same period in 2019, and its net loss reached $568 million.
In late July, AT&T Inc., parent company of WarnerMedia, reported an $830 million earnings loss for its second quarter. The company said its investment in new streaming service HBO Max was responsible for roughly $400 million in losses for the quarter.
On Aug. 4, Fox Corp. managed some good news as the company released its earnings for the fiscal year and fourth quarter ended June 30. Fox reported annual revenue of $12.3 billion, an 8% increase from $11.4 billion the prior year.
The company attributed most of that growth to the television segment. The Fox numbers reflect a full year, however, which softens results from the quarters affected by pandemic shutdowns.
ViacomCBS Inc., formed by the December merger of Viacom Inc. and CBS Corp., said Aug. 6 that advertising revenue fell 27% for the first three-month period affected by the pandemic.
For reprint and licensing requests for this article, CLICK HERE.