Disney Results Reflect Virus Impact
Company suffers $1 billion hit at parks as earnings tumble 63%
Monday, May 11, 2020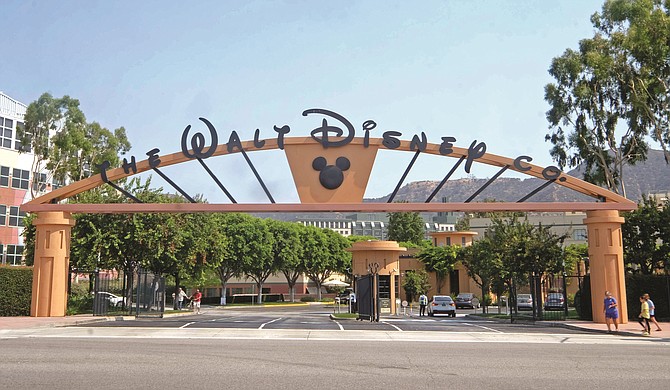 With its theme parks shuttered, its movie releases altered and its sports programming scrambled by the Covid-19 crisis, Walt Disney Co. saw a stark drop in its latest quarterly earnings.
The largest public company in Los Angeles, Disney said last week that its fiscal second-quarter earnings tumbled 63% due to coronavirus disruptions across all divisions.
The May 5 report, reflecting the high costs of the pandemic on Hollywood, said Disney's Parks, Experiences and Products segment suffered an estimated earnings drop of $1 billion. In all, the company reported an estimated $1.4 billion impact on income from continuing operations in the quarter.
Disney reported earnings per share of 60 cents, down from $1.61 in the same period a year earlier.
The results have industry watchers speculating on whether the company will wind up being the media and entertainment company that gets hit hardest by Covid-19.
The diverse divisions that might ordinarily be considered Disney's strength may damage its financial prognosis during and after the pandemic, according LightShed Partners analyst Richard Greenfield.
"Disney's unique ability to monetize its intellectual property into so many other aspects of its business also becomes its critical vulnerability during and after Covid-19," Greenfield told the Hollywood Reporter in mid-April.
Disney has been forced to shut down Disneyland and other theme parks in the United States, Europe and Asia. It also canceled trips on Disney Cruises and live stage performances.
Theatrical releases have either been postponed or, in the case of the Pixar film "Onward," moved to streaming services.
Lucrative live sports programming on the company's ABC and ESPN platforms, which would have featured National Basketball Association games and the start of the Major League Baseball season, has come to a halt.
The company said it will begin a "phased" reopening of its Shanghai theme park on May 11 under "enhanced security measures." Shanghai Disneyland was the first Disney park to shut down, closing its gates on Jan. 24, and it will be the first of the 12 parks to reopen.

Disney's board of directors also said Disney will forgo payment of a semi-annual cash dividend for the first half of fiscal 2020 "given the significant operational and financial disruption caused by Covid-19."
In a statement, Disney said that by not issuing a semi-annual dividend, the company would preserve about $1.6 billion in cash.
This decision follows other recent cost-cutting measures at the company including reducing capital spending and trimming salaries for senior management.
In addition, Disney placed 100,000 employees — nearly half the company's workforce — on unpaid leave in a move expected to save about $500 million each month. Most of the furloughs came from Disney's theme park staff.

"While the Covid-19 pandemic has had an appreciable financial impact on a number of our businesses, we are confident in our ability to withstand this disruption and emerge from it in a strong position," Disney Chief Executive Bob Chapek said in a statement. "Disney has repeatedly shown that it is exceptionally resilient, bolstered by the quality of our storytelling and the strong affinity consumers have for our brands, which is evident in the extraordinary response to Disney Plus since its launch last November."
Chapek was named Disney's chief executive effective Feb. 25, replacing Bob Iger. Chapek, who joined the company board of directors on April 15, started with Disney in 1993 and had spent the last two years as chairman of Disney's Parks, Experiences and Products division.
On the bright side, the May 5 report provided a positive update on the progress of Disney Plus. The new streaming service has already reached 54.5 million subscribers, expanding its reach during the coronavirus shutdown.
Disney Plus made its debut in Western Europe in late March. Chapek said Luxembourg and Portugal will be the next areas for expansion.
For reprint and licensing requests for this article, CLICK HERE.