BLT Enterprises Adds Television Center to Hollywood Portfolio
Monday, August 10, 2020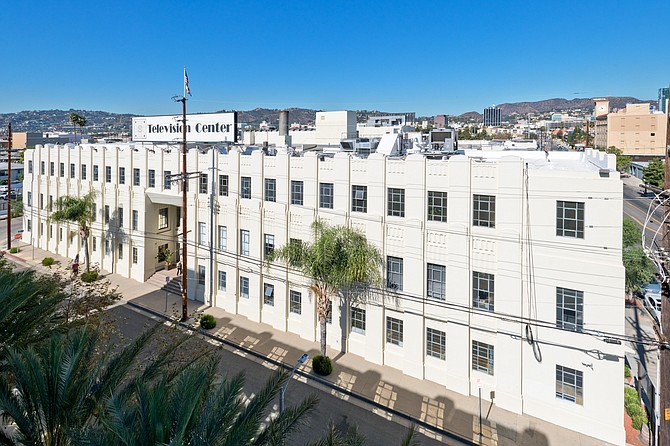 Santa Monica-based BLT Enterprises has purchased Television Center in Hollywood for $64 million, according to reports. BLT Enterprises announced the sale Aug. 4.
Television Center is a nearly 200,000-square-foot creative office and production campus that sits on 6.4 acres near Cahuenga and Santa Monica boulevards.
The site was the original headquarters of Technicolor and the studio lot used by Metro Pictures Corp., which became Metro-Goldwyn-Mayer, or MGM.
"This was a once-in-a-generation opportunity to acquire an asset of this scale in the Hollywood Media District, which is undergoing a renaissance with the convergence of media and technology companies," Bernard Huberman, founder and president of BLT Enterprises said in a statement.
"Prior ownership did a phenomenal job of transforming the property from its original uses, and we accept the passing of the baton and will continue the property's evolution to attract more TV, film and digital production tenants from both traditional and streaming media companies, as well as innovative tech and design professionals," he added.
The site has gate access, production facilities, nearly 800 parking spaces and outdoor amenity spaces.
"The office and production spaces come in a variety of sizes, and there are many opportunities for build-to-suit development and redevelopment," Huberman said, adding that the property would be enticing for both small and large tenants.
BLT was represented in the transaction by Lee & Associates' Brad McCoy, Dave Wilson and Aaron Wilder, who are also advising on leasing repositioning and development opportunities. Financing was arranged by Sunrise Mortgage & Investment Co.'s Bryan Kenny and Will James.
Television Center is BLT's latest foray into the entertainment market.
In 2019, it established BLT Studios when it purchased what was then known as the Ben Kitay Stages in Hollywood for an undisclosed sum. That site has four soundstages, production offices and parking.
BLT now owns more than 250 million square feet of office, production and studio space in Hollywood with another 200,000 square feet of development options.
The company has purchased two creative office projects this year within a half-mile of Television Center. BLT was founded in 1984 and has developed or acquired more than $2 billion in assets. It began by owning truck terminals and industrial buildings but has recently acquired other types of properties as well.
BLT isn't the only company interested in soundstages. In June, Blackstone Group Inc. and Brentwood-based Hudson Pacific Properties Inc. announced Blackstone would acquire a 49% interest in Hudson Pacific's studios in Hollywood, valuing the 2.2 million-square-foot portfolio at nearly $1.7 billion. The deal has since closed.
The portfolio's Sunset Bronson, Sunset Gower and Sunset Las Palmas properties have 35 soundstages.
Culver City-based Hackman Capital Partners has also been betting heavily on studio properties. Last year, the company closed the purchase of the 25-acre Television City in the Fairfax area. It acquired the campus from CBS Corp. for $750 million.
Hackman and Square Mile Capital Management purchased MBS Group for $650 million from Carlyle Group. The purchase included MBS Media Campus, or Manhattan Beach Studios, and production services company MBS Services.
For reprint and licensing requests for this article, CLICK HERE.