Unconventional Path Pays Off for BLT
Developer wins with diverse businesses
Monday, June 1, 2020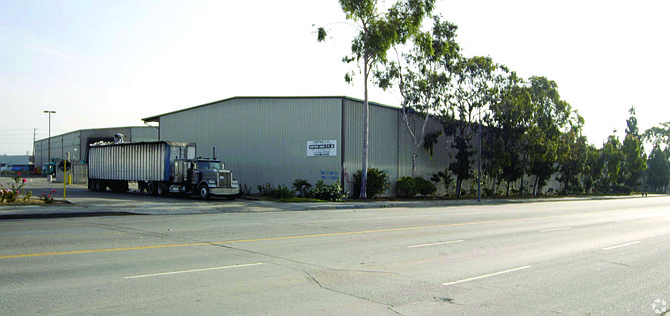 Santa Monica-based BLT Enterprises, now a major developer and owner of real estate across several asset types, got its start in an unusual way.
Bernard Huberman, the company's founder, drove a garbage truck after high school and transitioned into picking up demolition debris. He started his own business, which eventually grew to 38 trucks.
In the 1980s Huberman founded BLT Enterprises, left the collection business behind and moved into infrastructure.
Huberman, along with Daniel Rosenthal, BLT's executive vice president and chief administrative officer, developed the Central Los Angeles Recycling and Transfer Station downtown in 1987.
It was one of the company's first projects and combined BLT's previous expertise with its new direction.
For years the company opened and operated transfer stations.
In 1996, BLT started investing in other real estate.
Chief Development and Legal Officer Robert Solomon said BLT now has two lines of operations: waste and recycling, and a portfolio of largely industrial properties.
"Industrial real estate kind of flowed from the company's logistics background in the waste business," Solomon said.
Industrial focus
BLT moved its headquarters a few times before settling in Santa Monica in 2016.
It does not have outside investors, preferring to fund its own projects and acquisitions.
So far, the company has developed more than 5 million square feet of industrial real estate in Southern California.
"It's an asset class that we have always invested in and understand," Solomon said. "We focus on coastal Southern California. In California, we've got the fifth-largest economy in the world, two of the largest ports in the world (and) a major transportation corridor. The networks and the industrial product always fit within our DNA and business model, and with the continued rise in ecommerce (the area) is even more popular."
BLT has acquired more than $2 billion worth of commercial real estate in California.
From 2014 to 2016, BLT shifted its geographic focus. The group sold some of its holdings in Ventura County and acquired roughly $65 million of properties in West Los Angeles and Santa Monica.
The company's tenants include Amazon.com Inc. and Pepsi Co.
BLT does ground-up construction as well as acquisitions.
"Most of what we own today was bought either fully leased or was a reposition," Solomon said.
While BLT may focus on Southern California, one of the company's biggest industrial properties is a 412,000-square-foot industrial campus purchased in 2004 in Newark in the Silicon Valley.
BLT also owns a 70,000-square-foot facility built for Volkswagen Group of America Inc. in Oxnard in 2012. Solomon said the site is used as Volkswagen's North American emissions testing facility.
One of the benefits of industrial properties, he said, is their long-term nature.
In multitenant office buildings, interiors need to be rebuilt every 10 years and when tenants leave, he said. But with industrial buildings, the company simply needs a new tenant to fill the property after a tenant leaves.
And with L.A.'s tight industrial market, tenants are not usually hard to find.
During the first quarter of 2020, the vacancy rate at industrial properties in Los Angeles County was a mere 2.7%, according to data from Jones Lang LaSalle Inc.
The industrial category is faring better than other asset types now.
"It's a safe asset class. You've got a variety of types of uses," said Patrick DuRoss of Newmark Knight Frank.
DuRoss added that pre-Covid, industrial had become an increasingly in-demand asset class. "Industrial has come a long way in terms of investors' interest in it," he said.
In Southern California, industrial vacancy rates were as low as 1% while office vacancy rates were more like 10% to 20%, Du Ross added.
"The metrics on it and what people see moving forward makes it a desirable asset class for rental growth and a stability standpoint and future demand," he said.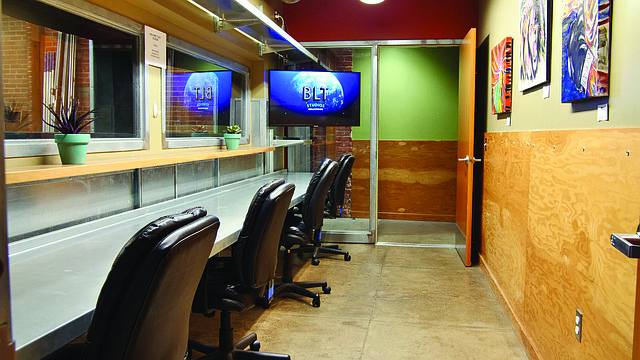 Soundstage player
In 2019, BLT made its first foray into another asset type: soundstages.
The company established BLT Studios last year when it purchased what was then known as the Ben Kitay Stages in Hollywood for an undisclosed sum.
"It's a great location. We love the Hollywood market, and even though we are now running and operating as BLT Studios and like that business, the production space is similar to industrial space. The market is strong in Southern California for that type of space, and it's good real estate," Solomon said.
"That intertwines in industrial a decent amount," Du Ross said of soundstages. "There's been some land that has been purchased in the last few years that has been industrially zoned that has gone the way of soundstages and studios."
And there's a major financial upside to studios.
John Tronson, a principal at Avison Young, said soundstage owners could charge a lot "for a big wide-open space that you don't have to do any (tenant improvements) for."
BLT Studios has four soundstages, production offices and parking.
Solomon said the company is interested in further studio acquisitions, as well as other buildings that support entertainment clients.
Some of the company's acquisitions since then have included a production and entertainment office at 6151 Santa Monica Blvd. that BLT plans to turn into an industrial compound for production companies and other tenants.
BLT isn't the only developer interested in soundstages. Companies like Hackman Capital Partners and Hudson Pacific Properties Inc. have purchased soundstages around L.A. in recent years.
"There's absolutely been a dramatic increase over the last five years, really over the last 20 years, but ramping up over the last five years, with all of these new platforms producing their own content," Tronson said. That new content has resulted in a "huge demand spike for these stages."
Tronson added that the "30-Mile Zone," or TMZ, starting at the intersection of Beverly Boulevard and La Cienega Boulevard, is really where people want soundstages to be, as union labor rates are lower inside the zone.
That makes product available in that area incredibly desirable.
And it's hard to build new soundstages because of the space required. Not only are stages large, but they need excess land for trailers and other equipment.
"As L.A. gets more and more dense, building stages makes less and less sense," Tronson said.
And soundstages aren't necessarily an asset class other investors are going to start buying in bulk.
"There's so little product to buy. I don't see a lot of other people rushing into the market. There's not enough to buy," Tronson said.
New opportunities
Solomon said BLT is now looking at real estate "before and after coronavirus" but is still interested in good opportunities in the market.
"Downside risk management is in our DNA. When we look at any investment opportunity, we look at what your downside is because the upside will take care of itself and that applies today," he said.
The company is looking for investments of $2 million to $75 million.
The fact that BLT does not have investors is a plus right now, according to Solomon, because the company does not have mandates on how to invest its money.
And BLT plans to continue looking at asset classes where it has had success in the past.
"We like industrial, we like transportation facilities, cold storage, and then we've done several creative office conversions," Solomon said. "We are taking old industrial buildings and converting them to higher and better use."
With Covid-19, he added, "We're in choppy waters now, but over the long run, we'll get through this and continue to invest in Southern California real estate, which in the long run is a good bet."
For reprint and licensing requests for this article, CLICK HERE.