Auto Parts Company Signs Lease in City of Industry
Monday, August 3, 2020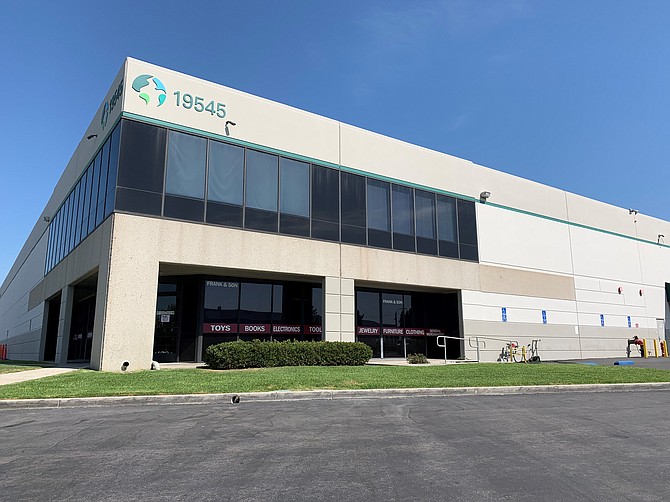 A wholesale auto parts distribution company has signed a lease for roughly 132,000 square feet in an industrial building in the City of Industry.
CBRE Group Inc.'s Jason Chao, Lynn Knox and Case Dahlen represented the landlord, Prologis Inc., in the transaction.
The property is at 19545-19649 E. San Jose Ave.
"This was an ideal location for the new tenant, which is already located in the area," Chao said in a statement. "The company was expanding, so when this space became available in such proximity, they jumped on the opportunity."
The tenant signed a five-year lease.
"We were able to lease the building with minimum downtime and tenant improvement work to a growing local company that needed additional expansion space. This was a win-win for both parties," Knox said in a statement.
Industrial space in the San Gabriel Valley has been in high demand. During the second quarter, asking rents in the area were $0.83 a square foot on a triple net basis, up 4 cents in a year, according to data from Jones Lang LaSalle Inc.
That would put the value of the lease at roughly $1.3 million a year.
During the second quarter, 1.7 million square feet of industrial assets sold or leased in the San Gabriel Valley, up from 1.6 million square feet the year before, according to JLL data. The vacancy rate during the quarter was 3.6%, a slight uptick from the previous quarter.
Experts say industrial will be one of the assets to recover the fastest from Covid-19's effect on the commercial real estate industry.
The demand for ecommerce and groceries on demand have all kept industrial properties in high demand.
The Summer 2020 Allen Matkins/UCLA Anderson Forecast California Commercial Real Estate Survey, which looks at 2023, said industrial and multifamily properties were expected to fare better than office and retail.
For reprint and licensing requests for this article, CLICK HERE.