8. Tamara Hughes Gustavson
Wealthiest Angelenos 2019
Friday, September 20, 2019
Net Worth: $6.6 Billion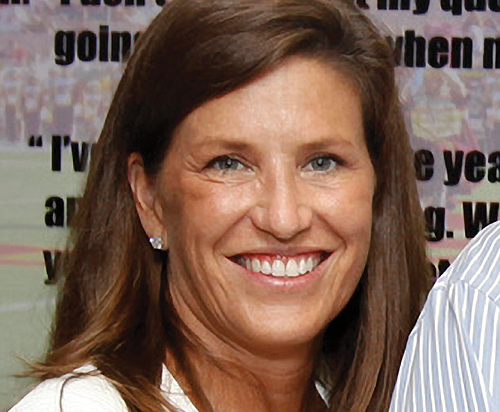 LAST YEAR: $4.6 Billion
CHANGE: +43%
AGE: 57
RESIDENCE: Malibu
SOURCE OF WEALTH: Inheritance, real estate
THE MONEY: Gustavson is the largest shareholder in Glendale-based self-storage giant Public Storage Co. Her 11% stake surged in value as the stock climbed nearly 40% in the past year. Gustavson also received an additional 500,000 Public Storage shares and saw continued gains in her dividend pool. Her position in American Homes 4 Rent, an REIT founded by her father, increased by 4 million shares, and the firm's stock price rose 25% in the past year. Gustavson also has a significant stake in American Commercial Equities Management, a retail real estate portfolio held with her brother, B. Wayne Hughes Jr. Although the sector has struggled over past year, the high-end character of ACEM's holdings seems to have limited the impact of those changes.
THE BUZZ: Gustavson remains L.A.'s richest woman, largely thanks to shares in Public Storage transferred by her father, 85-year-old company founder B. Wayne Hughes. Gustavson has reportedly begun spending more time with her father at his Lexington, Ky., thoroughbred stallion farm, Spendthrift Farm, which has had some horses compete in the Kentucky Derby. Gustavson has held various management positions at Public Storage, rising to senior vice president of administration. In recent years, she has focused on American Commercial Equities Management, which now holds more than 60 retail and mixed-use properties, primarily in Southern California. In May, Gustavson was elected board chair of Agoura Hills-based American Homes 4 Rent. Gustavson, who rarely appears in public, has two children with her husband, Eric, and has a home in the Escondido Beach section of Malibu. She was named to the board of trustees at her alma mater, USC, in 2010 and was a close friend of recently ousted USC President Max Nikias.
Return to Wealthiest Angelenos List
For reprint and licensing requests for this article, CLICK HERE.