Disney Plans to Lay Off 130 More Workers
Wednesday, September 18, 2019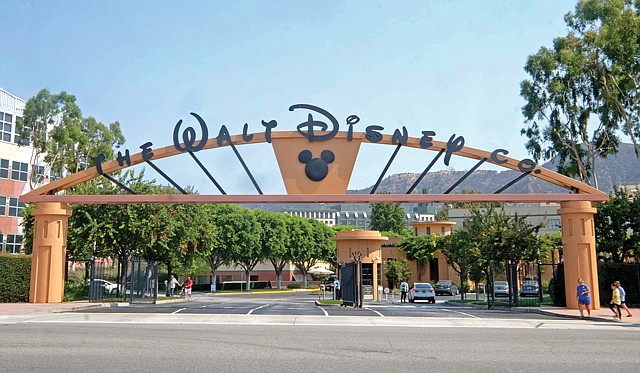 Walt Disney Co. is set to lay off 130 more employees who were part of its purchase of Fox assets, according to a state agency.
Disney filed notices Aug. 8 and Aug. 28 with the state Employment Development Department announcing permanent layoffs of the 130 workers at 20th Century Fox Film Corp. in Century City.
The notices were filed under the California Worker Adjustment and Retraining Notification labor code, which stipulates that companies must provide 60 days of public notice if they plan to lay off 50 or more workers.
The WARN letters have become a way to track layoffs at Disney, which has not commented on how many people the company will let go as a result of its $71.3 billion acquisition of several Fox assets. Messages left with Disney were not returned.
The company has announced a total of 394 layoffs since the acquisition, all at Fox studios. The recent notices come after an Aug. 6 earnings call in which Disney Chief Executive Bob Iger said Fox's performance "was well below where it had been, and well below where we hoped it would be when we made the acquisition."
Outside analysts predict Disney will eventually lay off about 3,000 employees due to the acquisition, with the majority of the cuts coming from Fox workers in Los Angeles County.
Disney's incremental layoffs are typical for businesses following a major acquisition, said Mitchell Marks, a management professor at San Francisco State University.
But the company's methodical approach could be the wrong tack, Marks said, as Fox studios workers fear they could be dismissed next and grow distracted at work.
The layoffs make up less than 1% of Disney's total workforce. The company has about 201,000 employees, about 13,000 of those in Los Angeles County.
Disney is by far the area's largest publicly traded company, with a market capitalization equal to 35% of the value of all L.A. County public companies combined.
Media and entertainment reporter Matthew Blake can be reached at (323) 556-8332 or mblake@labusinessjournal.com. Follow him at @mattpennyblake.
For reprint and licensing requests for this article, CLICK HERE.