EV Connect Raises $12 Million Series B
Wednesday, October 23, 2019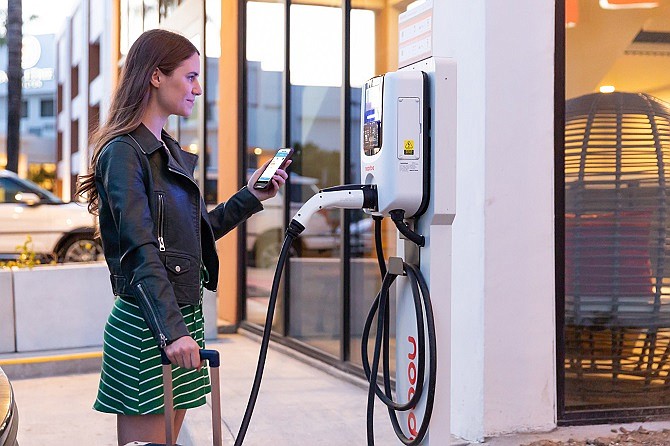 El Segundo-based EV Connect Inc., which makes an EV charging station software-as-a-service (SaaS) platform, raised a $12 million Series B round Oct. 22 led by Mitsui & Co. Ltd. and San Francisco-based investors Ecosystem Integrity Fund.
The funding will be used in part to expand EV Connect's existing charger network. The company says it currently has 6,000 chargers under management.
"The electric vehicle industry cannot afford to continue on a path of building a fragmented charging ecosystem on closed platforms," EV Connect Chief Executive Jordan Ramer said in a statement.
"For a future in which everyone from electric vehicle drivers to utilities can maximize the benefits and opportunities presented by the electrification of transportation, charging infrastructure needs to be easy for drivers to use and manageable for utilities and site owners," Ramer added.
EV Connect's SaaS platform is designed to enable charging station owners or charging network operators to manage a variety of different brands and models of charging stations.
The company has raised roughly $25 million since its 2009 launch. It is backed by Santa Monica-based venture investors Bonfire Ventures and Double M Partners, and Pasadena-based angel 37 Ventures.
EV Connect also receives funding from the state; it won a $1.8 million contract in March 2016 to build out the network of chargers on the West Coast Electric Highway.
"We strongly believe that EV Connect's infrastructure management technology accelerates the electric vehicle revolution in the energy and power industry where Mitsui has many assets and access to partners," Mitsui Chief Operating Officer Kazumasa Nakai said in a statement.
Tech reporter Samson Amore can be reached at samore@labusinessjournal.com or (323) 556-8335. Follow him on Twitter @samsonamore.
For reprint and licensing requests for this article, CLICK HERE.