Most Influential Investment Bankers: Duane Stullich
Custom Content by the Los Angeles Business Journal
Tuesday, October 22, 2019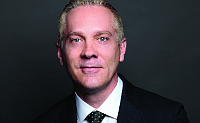 Duane Stullich
Co-Founder & Managing Partner
FocalPoint Partners, LLC
Specialty or Industry Focus: Corporate Finance, Mergers & Acquisitions, Special Situations & Strategic Advisory
Duane Stullich is co-founder and a managing partner of FocalPoint Partners, a leading international boutique investment banking firm headquartered in Los Angeles. Since its inception in 2002, FocalPoint has grown to become one of the larger middle market investment banks in the country.
Stullich spearheaded FocalPoint's international expansion, resulting in the opening of the firm's first international office in Shanghai earlier this year. The Asia presence compliments the firm's domestic network of offices in Los Angeles, Chicago and New York. Stullich has approximately 25 years of experience advising owners and stakeholders of middle-market companies. He has recently been active helping high growth companies raise capital to expand and provide for shareholder liquidity. Additionally, he has been advising troubled companies develop and execute a financial plan to reinvigorate their operations.
For reprint and licensing requests for this article, CLICK HERE.