Most Influential Investment Bankers: Bruce Pompan
Custom Content by the Los Angeles Business Journal
Tuesday, October 22, 2019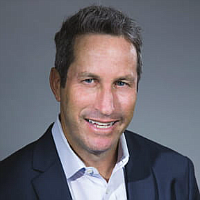 Bruce Pompan
CEO & Managing Director
Clear Capital Advisors
Specialty or Industry Focus: Business Services, Communications, Technology, Digital Media, Entertainment, and Healthcare Services
Bruce Pompan is an experienced investment banker with over 25 years in the Los Angeles market providing sell-side and buy-side mergers and acquisitions, advisory services, arranging private placements and structuring recapitalizations for middle market companies. He has a broad range of industry expertise, particularly in business services, communications, technology, digital media, entertainment, and healthcare services.
In 2009, after 15 years of advising and leading his previous firm's middle market mergers & acquisition practice and a prolific originator of new business, Pompan founded Clear Capital Advisors. He has built his practice with an emphasis on providing independent and unbiased representation for his clients, whom are typically founders and entrepreneurs of fast growing lower middle market companies.
For reprint and licensing requests for this article, CLICK HERE.