Stamps.com Revenue Dips in Third Quarter
Saturday, November 9, 2019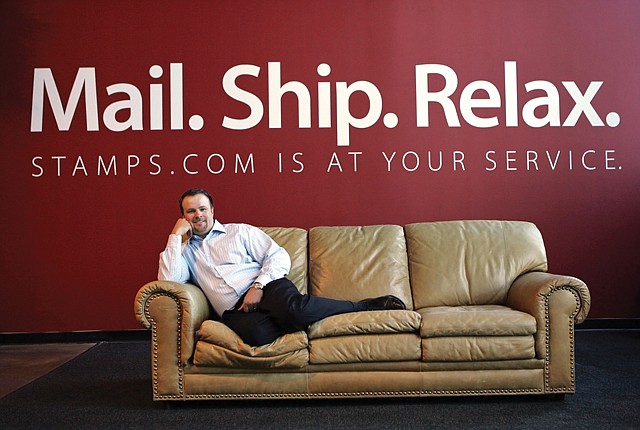 El Segundo-based online postage supplier Stamps.com Inc. reported third-quarter revenue of $136.2 million, down 5% year over year.
After terminating its exclusive partnership with the United States Postal Service in February 2019, Stamps.com's stock and balance sheet took a hit. But the company found a new partner in October in UPS, which allows it to continue business and utilize UPS' shipping services at a discounted rate.
"In our ongoing efforts to evolve our strategy to more fully embrace a global multi-carrier and e-commerce services focused business model, we achieved a significant milestone with the recent announcement of our new partnership with UPS," Stamps.com Chief Executive Ken McBride said in a statement.
"We're excited about this new collaboration and view it as a meaningful step in our strategy to diversify our carrier relationships," McBride added.
Stamps.com's board of directors authorized the repurchase of roughly 113 shares in the company, at a total value of approximately $6 million, according to its quarterly filing.
The company's July 2018 acquisition of United Kingdom supply chain management company MetaPack Ltd. for $230 million cost the company an additional $1 million in foreign currency transaction expenses this quarter, the filing noted.
This year, Stamps.com was the biggest decliner in rank in the Los Angeles Business Journal's Largest Public Companies list, dipping 82% to rank 67. Its 2018 annual revenue totaled $589 million, and the company expects its total 2019 revenue to be between $535 million and $565 million.

The company's stock closed down roughly 3.6% on Nov. 7 following its earnings release.
Tech reporter Samson Amore can be reached at samore@labusinessjournal.com or (323) 556 8335. Follow him on Twitter @samsonamore.
For reprint and licensing requests for this article, CLICK HERE.