Stamps.com Inc.
Biggest Decliner in Rank
Friday, July 19, 2019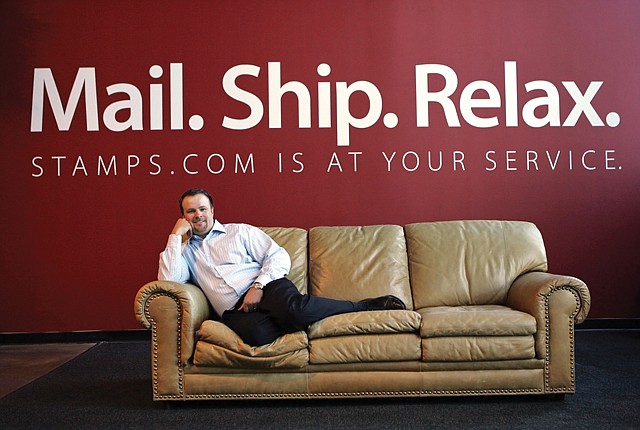 Market Cap: $781.9 million
Change from Last Year: -82.8%
This Year's Rank: 67
Last Year's Rank: 27
Top Exec: Kenneth McBride, chief executive
Headquarters: El Segundo
How They Got Here: Stamps.com for years enjoyed an exclusive arrangement with the U.S. Postal Service to allow people to print their own postage stamps. That arrangement accounted for the overwhelming majority of the company's revenue. But that ended in February as Stamps.com was unable to reach an agreement with USPS that would have allowed the company to sell stamps for other carriers, including Amazon.com Inc. On the day the partnership's termination was announced, Stamps.com shares tumbled nearly 60%. The share price has continued to fall as Stamps.com has demonstrated difficulty in finding adequate replacement revenue from other carriers.
Where They Go Next: Stamps.com does have subscription service arrangements with shippers and some businesses. But those are not nearly enough to offset the revenue loss from USPS. "Success will now be determined by how much the company is able to develop expanded relationships with alternative carriers ranging from Amazon to UPS," said George Sutton, analyst with Craig-Hallum Capital Group in Minneapolis.
Quotable: "It's a done issue for us unless exclusivity is taken off the table because we have to embrace other carriers now. We can't afford to continue to just be exclusive to the USPS." — Stamps.com Chief Executive Kenneth McBride in an analyst teleconference call in February following the decision to terminate the USPS partnership.
For reprint and licensing requests for this article, CLICK HERE.