HyreCar Increases Revenue, Losses in Third Quarter
Tuesday, November 5, 2019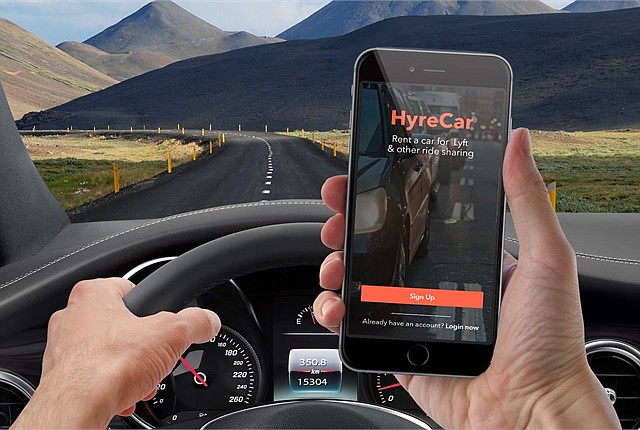 Santa Monica-based car rental startup HyreCar Inc. reported third-quarter revenue of $3.7 million, up 38% from the same period in 2018.
The company's net loss increased year-over-year, totaling $3.6 million.
"We believe we are now well positioned to expand growth investing in dealerships and make progress towards cash flow profitability," HyreCar Chief Financial Officer Scott Brogi said during an earnings call. Brogi noted that third-quarter 2019 revenue was "down modestly" from the second quarter.
HyreCar partners with car dealerships to lease vehicles to people who want to become drivers for ride-sharing tech platforms like Uber Technologies Inc. or Lyft Inc. and sells software to dealerships to help them manage rentals.
The number of new drivers on the HyreCar platform increased in the period, as did the number of cars rented, which grew 84% from the second quarter. The company also reported adding 2,000 vehicles in the third quarter.
"Since early September we added 130 commercial accounts and about 2,000 cars," Chief Executive Joe Furnari said during an earnings call. "Cars we thought would be available on the platform in July are becoming available now. (We) are seeing a follow-through of that inventory coming along in October and that's why I'm really excited for fourth quarter."
HyreCar reported its business is increasingly reliant on dealership partners as opposed to peer-to-peer car rentals, and Furnari said in the earnings call that "our business is shifting way to the dealer side, it's trending 70/30 and we see that continuing to grow into 2020."
"We've shifted to start focusing on those dealerships that are embracing transportation as a service," Furnari said, adding that HyreCar specifically targets dealerships that already operate rental fleets.
HyreCar has raised roughly $31 million to date. It raised $13 million of a planned $14.5 million initial public offering in June 2018 from investors including Menlo Park-based FbStart, the accelerator arm of social media giant Facebook Inc.
In July HyreCar raised $10.5 million in a sale of 3.5 million shares, saying it would use the funds to fine tune its software and hire more marketing, operations and sales teams.
HyreCar now employs roughly 35 sales agents, up from 23 six months ago, Furnari said.
Furnari also briefly addressed ongoing strife at a local competitor, Santa Monica-based car leasing startup Fair Financial Corp., which recently cut nearly half of its staff and saw the resignation of Chief Executive Scott Painter.
"Our key competitor just laid off 40% of its staff and lost its CEO, and that gives us confidence in our business model" of targeting car dealerships as primary clients, Furnari said.
HyreCar's stock was down roughly 16% at market close today.
Samson Amore can be reached at samore@labusinessjournal.com or (323) 556-8335. Follow him on Twitter @samsonamore.
For reprint and licensing requests for this article, CLICK HERE.