The Business of Cannabis: Investment Opportunities in the Cannabis Industry
Custom Content by the Los Angeles Business Journal
Tuesday, May 28, 2019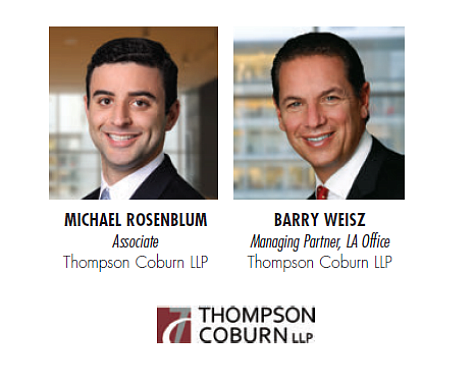 In 2018, global legal cannabis sales were between $18-20 billion. The booming cannabis industry offers significant opportunities for investors and private fund managers, but is also fraught with risks and legal knots. As we progress into the second half of 2019, cannabis industry investors and analysts should be aware of some of the key issues and where to look for opportunities.
SCOPE OF INVESTMENT OPPORTUNITIES
Cannabis investments can take two forms: plant-touching or ancillary. Plant-touching companies often prove more innovative and, as a result, are more efficient in allowing for arbitrage opportunities. However, these companies are disfavored by many investors because their operations directly violate the Controlled Substances Act. Unique acquisition structures are being developed to manage this risk. Most notably, Canadian-based Canopy Growth Corp recently agreed to pay $3.4 billion for the right to acquire New-York based Acreage Holdings upon a change in federal law making Acreage's operations legal.
Conversely, ancillary companies may be preferable as they are scalable, require less capital, and have less exposure to legal implications. Nevertheless, ancillary companies must also be mindful of the legal implications of doing business in the space. For example, ancillary companies may encounter issues with their insurance coverage if a claim arises in the course of servicing a plant-touching customer.
Due to their scalability, technology-based companies offer unique prospects for investors. Real estate also provides opportunities due to the rent premiums arising from the risk of federal forfeiture. Landlords with cannabis-compliant properties can often generate double (or more) the rent that would be paid by a non-cannabis client for another use.
In the capital markets, there is a preference for equity investments rather than debt. Investors seek to underwrite large returns and there are currently few debt instruments corresponding with the equity underwriting.
ANALYZING INVESTMENT OPPORTUNITIES
In evaluating financial metrics, investors should pay particular attention to free cash flow and capital expenditure requirements, as these can be more easily verifiable and are crucial for the viability of the company. To properly evaluate a cannabis company, investors should carefully consider various non-financial factors such as board composition, corporate governance, and the composition of the management team.
Another crucial factor is alignment with the investor's vision and values. Companies should be evaluated on how they fit into the investor ecosystems, whether there are shared visions for success, and whether the company's future plans align with the investor.
When evaluating a company, it is also crucial to look for red flags which may be more subtle and difficult to detect. Two of the biggest red flags are management selling their shares and acting irrationally. Such behavior is currently a regular occurrence and should be monitored closely.
Prev Next
For reprint and licensing requests for this article, CLICK HERE.