The Business of Cannabis: Counterfeit Cannabis - A Threat to Public Health
Custom Content by the Los Angeles Business Journal
Tuesday, May 28, 2019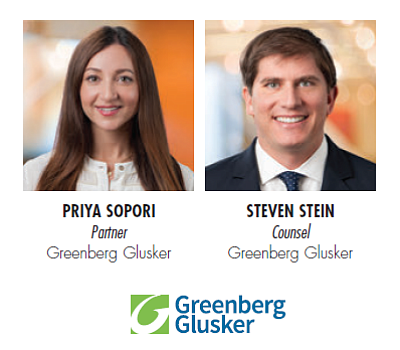 Walk into a cannabis dispensary and chances are you will see on display products of some of the top brands in California, such as Heavy Hitters, Absolute Extracts, and King Pen. You will see certifications and stickers on the packaging itself, indicating that the product has passed California's stringent testing standards, clearly intended to reassure you that the cannabis is clean.

What you may not know, however, is whether what you see is genuine or not. A thriving market exists of unlicensed dispensaries selling cannabis that bears the labels and markings of legitimate product, but in fact is not.
Where profitable business goes, cheaper counterfeiters will follow. Counterfeit cannabis not only undermines the legitimate cannabis industry by hurting sales—not to mention robbing state and local governments of tax revenue—it is also a public health issue.

Just as is true for other food and drug industries, cannabis is subject to regulations that require testing. California regulates the entire chain of distribution of cannabis. From cultivators to manufacturers to distributors to retailers, everyone must be licensed. The California Bureau of Cannabis Control ("BCC") mandates that all batches of cannabis be sampled and tested by a state-licensed laboratory for an array of possible contaminates as well as for the potency of the cannabis.

These requirements increase costs. For example, the BCC has estimated that testing increases the cost of cannabis by over $400 per pound. Avoiding these costs allow counterfeiters to sell for less, but the risk to consumer health and safety is a high price to pay.

Take, for example, our client Mammoth, a licensed cannabis manufacturer. A few months ago, Mammoth—a purveyor of the hugely popular Heavy Hitters brand—took it upon themselves to randomly purchase samples of counterfeit products from unlicensed shops that were falsely labelled with its brand. When those samples were tested, the results were stunning. Nearly all of them had chemicals that far exceeded standards set by the State of California. In one case, the level of insecticide was approximately 600 times the legal limit. Since then, similar tests have been conducted by local media—all with similar results.
The cannabis industry—like other industries targeted by counterfeiters—has multiple options for dealing with fake products.

First and foremost is public education. Consumers should take steps to educate themselves and ensure that dispensaries are licensed. For example, the Los Angeles Department of Cannabis Regulation maintains a list of licensed dispensaries at https://cannabis.lacity.org/resources/authorized-retail-businesses. Likewise, Heavy Hitters has posted on its website a list and map of retailers authorized to sell its brand. Consumers should check these and other resources before purchasing products at a dispensary.

A second avenue for dealing with counterfeiters is trademark law. One of the purposes of trademark law is to protect consumers from deception; that is, from buying a product that looks as though it is made by one company when, in fact, it is a counterfeit made by a different company. Cannabis manufacturers can apply for and obtain California trademarks for their products. They can then enforce those rights with "cease and desist" letters to dispensaries selling counterfeit product, followed by lawsuits if the dispensaries do not actually cease and desist.

A third avenue is to bring a lawsuit against the popular consumer websites and platforms that advertise unlicensed dispensaries alongside licensed ones, with no distinction between the two—thereby profiting from the counterfeit cannabis market. Under state and federal law, advertising the illegal sale of controlled substances, including cannabis, is a crime.
Finally, the cannabis industry should urge the government to enforce regulations that would prevent counterfeiters from operating in this space. After all, the above-listed avenues of enforcement may be more appropriate for Louis Vuitton—because no one is ingesting a contaminated, knock-off handbag. When consumer health is at risk, however, the government arguably has an obligation to assist, and many existing criminal and civil statutes apply to counterfeit cannabis. For example, California Penal Code Section 347 makes it unlawful to mingle poison or any harmful substance with a product intended for consumption; California Health & Safety Code Sections 111445 and 111450 make it unlawful to misbrand or to deliver any misbranded drug.

While there is no quick fix to stop the proliferation of counterfeit cannabis product, by working together, the public and private sectors can make California cannabis as safe as possible for all consumers.

Priya Sopori (psopori@ggfirm.com) and Steve Stein (sstein@ggfirm.com) are Co-Chairs of Greenberg Glusker's Cannabis Practice Group.
For reprint and licensing requests for this article, CLICK HERE.