The Business of Cannabis: Cannabis Insurance - From Seed to Sale
Custom Content by the Los Angeles Business Journal
Tuesday, May 28, 2019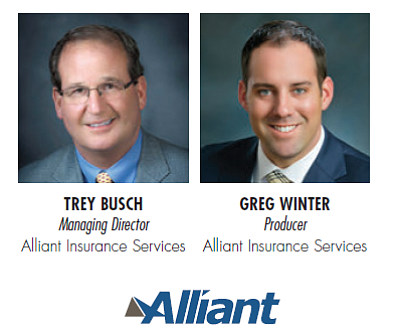 The level of complexity to operate a cannabis business and the myriad of federal, state and local requirements businesses face requires a diligent and thoughtful approach to bring "out of the box" results, and deliver on relevant solutions. The cannabis industry is operating in an environment where limited insurance options and solutions exist and where few insurance companies will underwrite this coverage. The current environment requires cannabis growers, operators, manufacturers, delivery services and all supporting affiliates select a broker that has an articulated path forward and the market strength and knowledge to help cannabis businesses reach their goals.
In the U.S., insurance companies have been steadily creating products to help cannabis companies mitigate risks. Below are the essential insurance coverages to consider.
CROP COVERAGE
INDOOR RISK
The good news is that the cost of coverage for growing in a controlled environment has reduced over the past couple of years. Understanding how to cover the business translates to really knowing the costs to grow and how to get the crop to each stage. These risks are broken down to living plant material, harvested plant material and finished stock. Documenting costs at each stage will need to be recorded if a claim is made.
OUTDOOR RISK
Opportunities for outdoor coverage exist for cannabis, but it is important to understand what is being asked, what is needed, and finding coverage that can truly provide the adequate protection. Growing cannabis is a major investment and covering that investment properly is good financial strategy.
PRODUCT LIABILITY INSURANCE
All companies operating in the cannabis industry regardless of being plant touching or non-plant touching face risk with regard to the products they are selling. Coverage is intended to protect the business owner against claims of property damage or personal injury caused by products sold or supplied by the business. As businesses continue to grow and expand the network of suppliers, it is important to get added as an Additional Named Insured on suppliers' policies, and collect full copies of their insurance policies to determine "IF" they have coverage for what they're supplying to the business. There are many opportunities within these policies that may list an exclusion or gap in coverage that may leave companies exposed.
MANAGEMENT LIABILITY INSURANCE
All cannabis companies should consider having Management Liability insurance due to the many unique challenges they face-- a hostile regulatory environment, limited access to bank services and a large influx of money from sophisticated investors.

Prev Next
For reprint and licensing requests for this article, CLICK HERE.