Paramount Pictures Continues Profitability Push
Long-term streaming strategy, competition questions remain for studio
Friday, May 24, 2019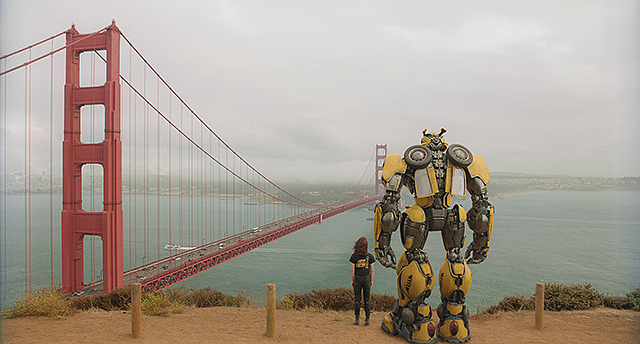 Paramount Pictures Corp.'s profitability is improving, but questions abound about its long-term vision and fit in a rapidly changing motion picture industry.
The Hollywood studio's corporate parent, Viacom Inc., released its first quarter earnings May 10, and the Paramount division reported $29 million in profit, a $20 million climb from the same period a year ago. Viacom said in the filing that Paramount pulled $730 million in revenue for the first quarter.
The earnings update marks the ninth consecutive quarter Paramount's operating income has improved, Viacom Chief Executive Bob Bakish said in an earnings call.
Bakish credited the "continued benefit from the performance of 'Bumblebee' and increased monetization of our film library."
He voiced optimism about upcoming Paramount movies including the Elton John biopic "Rocket Man" and "Dora and the Lost City of Gold," a live action film from Nickelodeon's "Dora the Explorer" franchise.
The quarterly gains come under Paramount Chief Executive Jim Gianopulos, who in 2017 took over a film studio with a rapidly eroding market share.
Once a pillar of the motion picture economy, Paramount has recently found itself competing with Lions Gate Entertainment Corp. for sixth place in studio box office revenue.
Gianopulos deserves credit for putting together a more lucrative slate of movies than his predecessors, said Gene Del Vecchio, professor at USC's Marshall School of Business.
But Del Vecchio warned that Paramount has not carved out a distinct place in an industry where its competitors are much bigger and increasingly are distributing proprietary content they create on streaming platforms they control.
Even if Viacom's long rumored merger with CBS Corp. were to happen, the combined company's market capitalization would be less than $30 billion.
By contrast, Walt Disney Co. has a market capitalization of $243 billion.
That size produces efficiencies Paramount doesn't have, Del Vecchio said.
Also, the biggest original content producers are beginning to silo their content on streaming platforms, with more than half of Netflix Inc. content now originals, and Disney, Warner Bros Entertainment Inc., and Universal Studios Inc. creating streaming services.
"The smaller the company you are, the less opportunities you might have to distribute your content," Del Vecchio said.
Paramount asserts the industry's transition to streaming has helped the studio.

"There are a lot more buyers out there for the content Paramount's produced," said Justin Blaber, a Viacom spokesman.
Blaber gave the example of Amazon.com Inc. buying the TV series "Tom Clancy's Jack Ryan" from Paramount for Amazon Prime.
Paramount does not have its own streaming platform in the pipeline for original content.
Viacom purchased streaming service
Pluto Inc. this year, but there are no plans to use Pluto TV as a showcase for new Paramount content.

For reprint and licensing requests for this article, CLICK HERE.