Brentwood-Based Catasys Reports Doubling 2018 Revenue to $15M
Thursday, March 14, 2019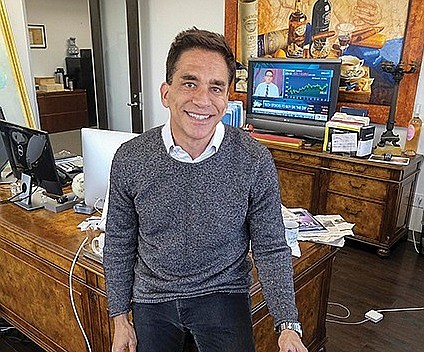 Catasys Inc., a Brentwood-based health tech company, reported March 14 it more than doubled its earnings last year to a record $15 million, with earnings expected to double again this year.
The firm reported revenue of $15.2 million for the year ended Dec. 31, an increase of 96.7 percent compared to $7.7 million in 2017. Year-over-year fourth quarter revenue grew 85 percent to $5.6 million.
It also reported a net loss for the period of $14.2 million ($0.89 per share), compared to a loss of $13.6 million ($0.99 per share), in the prior year.
A 2018 year-end earnings announcement said Catasys expected to earn $35 million this year by recruiting more patients into its behavioral health programs.
"Catasys has had a strong start to 2019, as continued expansions with existing health plan partners significantly accelerated our outreach pool of eligible members to record levels," said Terren Peizer, its founding chairman and chief executive, in a statement.
The 15-year-old firm employs artificial intelligence to sift through health insurance claims to identify high-cost, chronically ill clients who may have avoided treatment for substance abuse, anxiety and depression. It then convinces them to enroll in a yearlong program to treat their behavioral health conditions.
See related story

Catasys Thrives on Data Dives: Firm helps providers lower costs
The company also announced March 14 it had expanded a debt financing agreement with Horizon Technology Finance Corp. to $15 million to support the company's accelerated growth.

Shares in CATS jumped 10 percent to $10.98 on March 14, bringing its market cap to $177 million.
Health business reporter Dana Bartholomew can be reached at dbartholomew@labusinessjournal.com. Follow him on Twitter @_DanaBart.
For reprint and licensing requests for this article, CLICK HERE.