Willie Litvack
20 in their 20s
Monday, June 17, 2019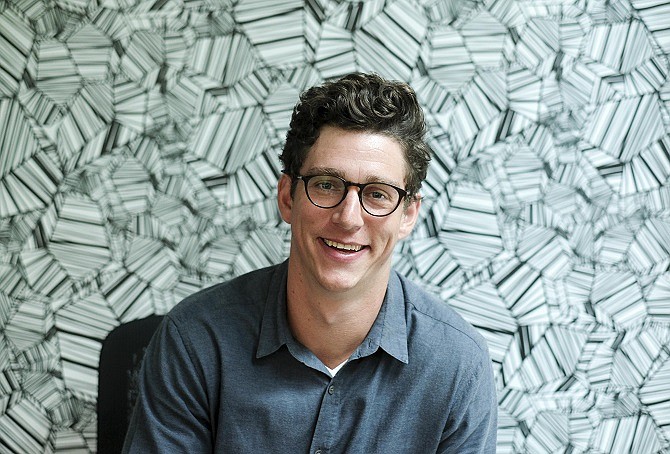 Willie Litvack, 29
Title: Chief executive and co-founder
Company: SquadUp Inc. in Koreatown provides a platform for event hosting and invites.
Employees: 19
Financials: SquadUp has raised roughly $2 million in venture capital and is projecting about $70 million in gross ticket sales for the full year 2019.
What led you to start this business?
As a senior at Duke University, I definitely had too much time on my hands. Along with a couple of friends, I was promoting live shows in nontraditional venues in Durham. We looked around at the available suite of self-service ticketing products and were largely unhappy with what we saw. We hacked together a simple solution to support our own events. After graduating, this rinky-dink little product had actually picked up some traction, principally on college campuses. I grabbed my buddy who helped me build the product, and we started to think more deeply about ticketing. We came up with an underlying thesis that the space lacked a truly mobile-first, white-label solution for ticketing, event management and audience engagement. From there we went to work!
How did you fund it, and how are you funding it going forward?
We've raised about $2 million in venture capital from funds and high-net-worth individuals. The business has been profitable for the last three years, and so far this year we've grown by more than 75%. Growing like that strictly off of free cash flow is impressive, and we're not settled one way or another on whether we'll raise additional capital. We don't need more money, but if the right strategic partner emerges it's something we'll definitely consider.
Are there advantages/disadvantages to starting a business in your 20s, and if so, what are they?
The primary advantage of starting a business in your 20s is that you have the ability to take risks. Without kids or a mortgage, your personal financial needs are somewhat limited. That freedom gives you the ability to think long term about wealth creation and frees you up to take shots on net. Amongst the disadvantages is the fact that you're young and inexperienced. Not only are you blazing new trail, but you're doing it without any real experience to fall back on.
Where do you go for advice regarding your business?
We've built an amazing team and an amazing network of advisers. My board of directors is incredibly supportive and has been a great sounding board for business decisions. Also, most importantly, my father is also an entrepreneur. With a normal adviser, you really can only speak to them once or twice a week. My dad has no problem with me calling him several times a day. It's great to have that type of relationship where you deeply trust someone, and you have the ability to be in constant communication.
Where do you go for professional services (legal help, accounting, etc.)?
For legal, we use Wilson Sonsini Goodrich & Rosati. It's expensive, but you know you're getting top-notch advice. It's one of those things that just lets you sleep a little easier at night. For other professional services (accounting, payroll, etc.), we use services like Paychex and have found an amazing director of operations and finance who has helped us layer in stringent controls for the business.
How much time/money do you spend on social media for your business?
Almost none. We maintain social media presence because it's just something all businesses should do. It's also a great way to offer customer support and to engage with end users, but it's not a great channel for B2B customer acquisition, so we do not spend on Facebook/Instagram or Google for advertising.
Does social responsibility play a role in your business?
Absolutely. The way ticketing works, we act as an intermediary between our customers and ticket buyers (the end user). On a micro level, we make sure that the end user is taken care of by providing the highest level of customer service. Within a broader context, social responsibility plays a role in how we think about hiring and employee compensation. We also provide our services to nonprofits, usually at a discount.
Do you feel that your business is particularly tailored to the Los Angeles market, or do you feel you could have launched it in another location?
Los Angeles has been a great place to run the business. The startup and technology community here is vibrant, which makes hiring a lot easier. Also, L.A. is just a great place to live. People are happy here, which is a great starting place.
Do you encounter skepticism from investors because of your age, and if so, how do you handle it?
Maybe a little. I like to believe we're truly masters of our domain. We understand our business and our market better than any outsider could. Confidence is really just the result of intense preparation. When you prepare and ultimately exude that level of confidence, I think you get over any age-related (stigma) that may exist.
What do you do for fun?
Hang out with friends, travel, play a lot of backgammon with my fiance, read, work out, and I love to snowboard and play golf.
For reprint and licensing requests for this article, CLICK HERE.
Stories You May Also Be Interested In