Women in Leadership: Continued Climb to Success
Custom Content by the Los Angeles Business Journal
Tuesday, July 2, 2019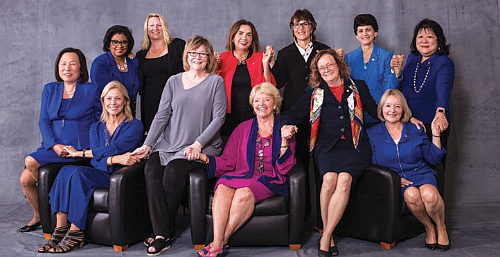 When I reflect on women and leadership, I am convinced that as far as we have come, we still have far to go. A recent Harvard Law School Forum on Corporate Governance and Financial Regulation highlighted that the number of top female executives in 2018 remained shockingly low, with only 5 percent of the largest publicly traded, U.S. companies having a female CEO. As the President of California State University, Northridge (CSUN) and someone whose career has been spent in higher education, academia is the world with which I am most familiar. Yet, what I see in higher education translates to most industries today.
Although we fare better, representation is unacceptably low among academic leadership — according to the American Council on Education's (ACE) American College President Study 2017, only 30 percent of the nation's college and university presidents are women, representing an increase of just four percentage points since 2011. This inequity in numbers is also reflected in the "pipeline" in academia from which university leaders are usually drawn — that same ACE study found that just 32 percent of full professorship positions at universities were held by women and, in a study looking at business schools, 25.2 percent of deans, 33.7 percent of associate deans, and 26.2 percent of academic department chairs were women, despite the fact that women now earn the majority of college degrees. The lack of diversity on university governing boards that hire presidents also plays a factor.
We can take pride in knowing that higher education in California actually does somewhat better in this regard. Women now lead both UC Berkeley and the University of Southern California, and in the California State University (CSU) system, of which CSUN is part, more than half of the 23 campuses are led by women.
To mark this milestone, the CSU recently profiled this group of leaders, touching on their values and personal path to executive leadership (available at https://www2.calstate.edu/women-and-leadership). While each of us, of course, had our own path to a university presidency, there are a remarkable number of experiences and challenges we share — such as often having to prove yourself twice over or having to show that you are credible and 'worthy' of positions; not having women role models to show what is possible; sometimes being the only woman in a meeting and striving to be heard and not dismissed or talked over; and being evaluated by a different set of standards. When I am among woman presidents, we often talk about such experiences, not only from the past but even currently. Some of us — particularly women presidents of color — have also been criticized for not "looking" like a college president, and concerns about women being less capable in managing other university enterprises like athletics, facility construction and finance have sometimes been expressed. Fortunately, there were also positive experiences — particularly being recognized for our skills and abilities, being mentored and given opportunities to develop and move up.
Prev Next
For reprint and licensing requests for this article, CLICK HERE.