2019 Women's Council & Awards: Trailblazer Award - Alyce Morris Winston
Custom Content by the Los Angeles Business Journal
Tuesday, July 2, 2019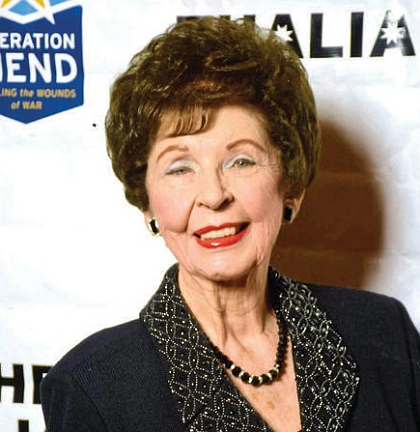 ALYCE MORRIS WINSTON
Founder
The Jeffrey Foundation
Alyce Morris Winston founded and opened the doors of The Jeffrey Foundation, while unable to work due to lack of childcare, naming it after her son Jeffrey, in 1972.  The Jeffrey Foundation strives to improve the quality of life for disabled and at risk individuals and their families through the development of appropriate recreational, educational and social programs in the community, infant & toddler, early intervention, school age, and high school initiatives are among some of the programs that the Jeffrey Foundation has to offer.
Right from the beginning, the tremendous positive response to Winston's innovative project spurred the rapid expansion of the Foundation's programs.  Winston is now recognized in the social service community for her pioneering role in services for special needs children and her extensive program management experience. 
Winston's decades of service to special needs children and their families have made great contributions to the community.  Her pioneering efforts to provide therapeutic care and services will have lasting effects on the lives of the children and families served during the organization's more than 47 years of service, and a benefit to the Los Angeles Community.
Through high-quality programming and support services, Winston and the Foundation help both the child and the family to successfully meet the challenges posed by developmental disabilities, autism, multiple handicaps, poverty, abuse, abandonment and neglect.  The Foundation also strives to extend its services to typical children through its programs of inclusion and outreach so that the community may benefit from these additional resources.  Some of the special needs children we serve suffer from diseases such as muscular dystrophy, multiple sclerosis, cerebral palsy, Down's syndrome, and autism.  Others are victims of abuse, crippling accidents, sight, speech, and hearing impediments or in utero drug exposure. 
Since its establishment in 1972, the Jeffrey Foundation has grown from a modest $60,000-per-year childcare center to today's multi-program organization with an annual budget of $2 million.
For reprint and licensing requests for this article, CLICK HERE.