Relativity Space Can Launch Rockets From Cape Canaveral
Thursday, January 17, 2019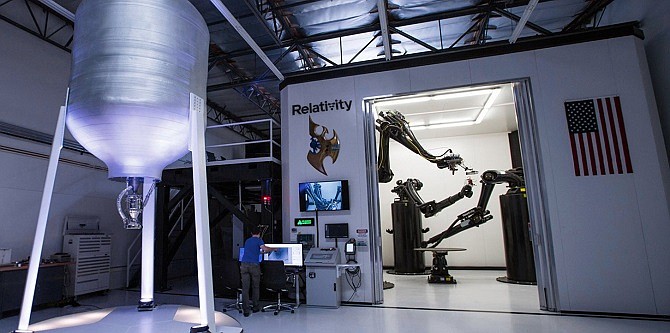 Inglewood-based Relativity Space won approval to launch rockets from Cape Canaveral, the company announced Thursday.
The agreement to use the historic LC-16 launch complex makes the Relativity fourth startup including SpaceX, ULA and Blue Origin with an operational orbital launch site at the space complex.
So far the venture-backed company has raised more than $45 million as it seeks to build rockets using 3-D printing and automated technology.
The two 20 something founders of the small company said it's on track to conduct its first launch by 2020.
"Having the rare path toward an exclusive-use agreement at LC-16 ensures our satellite customers will have access to far more schedule certainty, and enables us to execute more frequent launches," Tim Ellis, the company's executive director said in a statement.
Manufacturing, retail and trade reporter Rachel Uranga can be reached at ruranga@labusinessjournal.com or (323) 549-5225 ext. 251. Follow her on Twitter @racheluranga
For reprint and licensing requests for this article, CLICK HERE.