Tim Ellis & Jordan Noone
20 in their 20s
Friday, June 1, 2018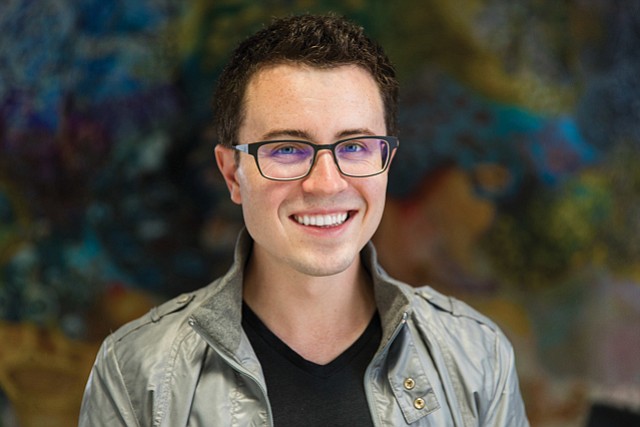 Tim Ellis, 28
Jordan Noone, 25
Inglewood-based Relativity Space has created the world's largest metal 3D printer to 3D print its own rockets and launch satellites into space. Relativity's process cuts rocket part count by 100 times and enables rockets to be built in days instead of years.
Employees: 28
Financials: Total venture funding is more than $45 million.
What led you to start this business?
Noone: The combination of the initial idea with Tim, strong initial funding and a passion to revamp how aerospace can evolve and grow.
How did you fund it, and how are you funding it going forward?
Ellis: Relativity has raised $45 million to date from venture capital and angel investors. This started with getting into Y Combinator and a cold email to Mark Cuban, who led our seed round the first week of starting Relativity. Then, Jordan and I raised a Series A led by Social Capital, and recent Series B funding from Andy Rubin's firm, Playground Global.
Are there advantages/disadvantages to starting a business in your 20s, and if so, what are they?
Noone: The main advantage is that I had nothing to lose starting the company at this age. The disadvantage was that I had not yet seen the internal workings of many other companies to use as an example.
Ellis: We live in a time where young founders are viewed as disrupters instead of just naive.
Do you have a mentor?
Ellis: Many. Other founders who have been there before, and investors who have as well.
Where do you go for advice regarding your business?
Noone: I started using Paul Graham's blog and now rely heavily on our investors' networks.
Where do you go for professional services (legal help, accounting, etc.)?
Ellis: We have close to a dozen different firms for specialized services.
How much time/money do you spend on social media for your business?
Ellis: Public relations and social media engagement is probably less than 3 percent of my total time. That said, 3 percent pays off big time.
Noone: I personally focus on engineering milestones and spend minimal effort on social media.
Does social responsibility play a role in your business?
Ellis: I think there is a social responsibility to pursue goals that will inspire the next generation.
Noone: I focus on giving back to the community in my personal life, as I have been extremely lucky in opportunities granted to me.
Do you feel that your business is particularly tailored to the Los Angeles market, or do you feel you could have launched it in another location?
Noone: It is very advantageous being in L.A. due to the aerospace talent in the area. L.A. includes both aerospace companies and universities with strong graduating talent.
Do you encounter skepticism from investors because of your age, and if so, how do you handle it?
Ellis: Relativity's progress to date plus our team's past successes at Blue Origin and SpaceX among others have helped speak for themselves.
Noone: Even when the company was in its infancy, my background carried significant weight.
What do you do for fun?
Ellis: music festivals, hiking and traveling.
Noone: learning new things, going to the gym and volunteering.
For reprint and licensing requests for this article, CLICK HERE.