2019 Fashion & Beauty Awards: Beauty Made in California Finalists
Custom Content by the Los Angeles Business Journal
Monday, December 23, 2019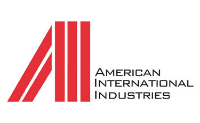 American International Industries has been manufacturing many of the world's finest professional beauty products in Los Angeles since its inception over forty years ago. Zvi Ryzman, the owner of the company is so committed to keeping his business local and employing people in his massive (and ever growing) factories, that he has employees who have been there for dozens of years in roles from Senior VP of Sales to factory janitorial staff. They manufacture over 60 brands in the beauty industry (Ardell, Clubman Pinaud, Gigi Wax, Satin Smooth, etc.) and you've likely used at least one of them during your lifetime. Headquartered in Los Angeles, the company is at the heart of beauty and fashion. American International Industries' continued access to the latest trends has given way to fresh and innovative products.

In 1980, John Paul DeJoria and hairstylist Paul Mitchell converted a partially borrowed $700 into what is today the largest privately held salon hair care line, producing more than 100 products, with a presence in over 100 countries. While the ingredients come from around the world, John Paul Mitchell Systems' hair care products are manufactured in Santa Clarita and distributed globally from the 180,000 square ft. corporate headquarters/distribution center that is also located in Santa Clarita, a mere block up the street from the manufacturing plant. DeJoria and Mitchell had a vision to start a company that would provide tools of success for hair care professionals, their salons, and the entire beauty industry. This vision holds true today, despite lucrative offers from public corporations, DeJoria refuses to sell because of the vow he took to stand by the professional beauty industry.

L'ANZA's hair care product formulas, designed and made here in California, meet rigorous global safety standards and are sold in 40 countries around the world. L'ANZA ingredients have been thoroughly tested and approved safe by all government agencies where they are sold. L'ANZA also harnesses the extraordinary healing power of Mother Nature in all products. Its formulators and herbalists understand the special nourishing and healing powers of nature. Each L'ANZA formula is synergistically blended with the finest quality and an abundance of natural, wildcrafted and organic botanicals to deliver unsurpassed healing results. L'ANZA takes extraordinary care in hand-selecting the best wildcrafted botanicals from sustainable forests, jungles and woodlands throughout the world. These organic, non-GMO plants provide the utmost purity, potency and efficacy to deliver unmatched beautifying benefits to the hair.
For reprint and licensing requests for this article, CLICK HERE.