Health Care Leadership Forum & Awards: National Health Foundation Recuperative Care Collaborative - Health Care Non Profit Organizaton of the Year
Custom Content by the Los Angeles Business Journal
Monday, August 26, 2019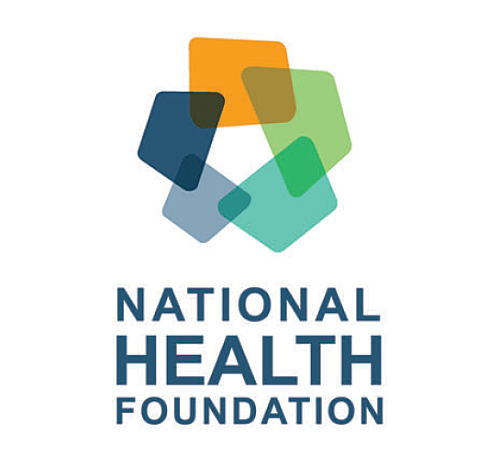 HEALTH CARE NONPROFIT ORGANIZATION OF THE YEAR
NATIONAL HEALTH FOUNDATION RECUPERATIVE CARE COLLABORATIVE
National Health Foundation
What if there was a partnership and funding mechanism that could save Los Angeles healthcare systems millions of dollars in healthcare costs while also serving specific needs of individuals experiencing homelessness?
The National Health Foundation's Recuperative Care Collaborative has achieved just that and is the definition of true collaboration. It benefits individuals experiencing homelessness and in need of post-hospital stay healing, while saving millions in direct healthcare costs. The brainchild of Kelly Bruno Nelson of National Health Foundation (NHF), the Collaborative is comprised of the region's top medical centers and health plans including: Cedars Sinai, Dignity Health, Prospect Medical, Blue Shield Promise and LA Care.

A private/non-profit collaboration, the Collaborative was created to tackle one of Southern California's toughest problems: caring for the homeless while reducing healthcare costs. The Collaborative has made a commitment and financial investment to care for the most vulnerable, by ensuring homeless patients discharged from hospitals have a safe and dignified place to recuperate and receive the services they need.
Building on the tremendous success of National Health Foundation's Recuperative Care Model, the Collaborative is the first of its type to bring together private and non-profit funders to pay for housing and care of individuals experiencing homelessness following hospitalization. The Collaborative has already committed over $3 million in six short months to fund the ongoing costs of NHF's new 62-bed Pico Union recuperative care campus in Los Angeles. The success of NHF's innovative Recuperative Care program in reducing hospital costs is well documented. An average hospital stay in California is $3,300 per day while recuperative care averages $250 a day. Recuperative care has also dramatically reduced hospital recidivism and the once-frequent return visits to the emergency room by individuals who were not able to fully recover on the streets. This cost-saving, dignified approach will serve as a model for caring individuals experiencing homelessness and in need of post-hospital stay healing and services.
For reprint and licensing requests for this article, CLICK HERE.