China Plans Tariffs on $75 Billion in US Products in Retaliation to Trump Trade Policies
Friday, August 23, 2019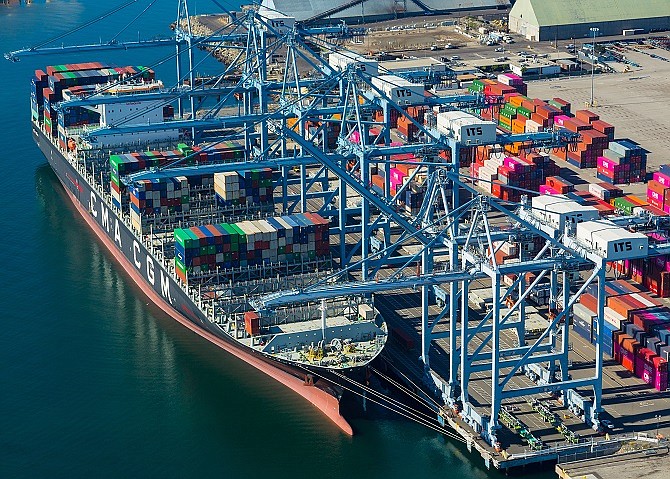 The U.S -China trade war intensified on Friday, jolting the stock market and sending a collective shiver of worry among Los Angeles retailers, distributors and manufacturers that depend on China to buy or make their goods.
The Southern California region is a hub of trade between the two nations, and the increased tensions have reshuffled supply chains and dampened trade at the San Pedro Bay ports.
Beijing said Friday it would place levies on $75 billion worth of American goods. The announcement prompted President Donald Trump to order existing U.S. tariffs on $250 billion worth of Chinese goods be hiked to 30% from 25%. He also said he would raise planned tariffs on another $300 billion worth of goods to 15%, up from an earlier plan of 10% levies beginning Sept. 1.
Already, apparel companies like downtown-based Guess Inc., which produces clothes and other accessories in China, have been scrambling to shift sourcing away from the country. Others like Barbie-maker Mattel Inc., which relies on manufacturers in China for its toys, have been bracing for the impact the levies will have on a toy industry still recovering from the closure of Toys R Us Inc.

"It's impossible for businesses to plan for the future in this type of environment," said David French, an executive at the National Retail Federation in a statement. "The administration's approach clearly isn't working, and the answer isn't more taxes on American businesses and consumers. Where does this end?"
Manufacturing, retail and trade reporter Rachel Uranga can be reached at ruranga@labusinessjournal.com or (323) 556-8351. Follow her on Twitter @racheluranga.
For reprint and licensing requests for this article, CLICK HERE.