Local Cos. Brace for Tariffs
TRADE: Expanded levies could hurt retailers, manufacturers as trade deal delayed
Friday, May 17, 2019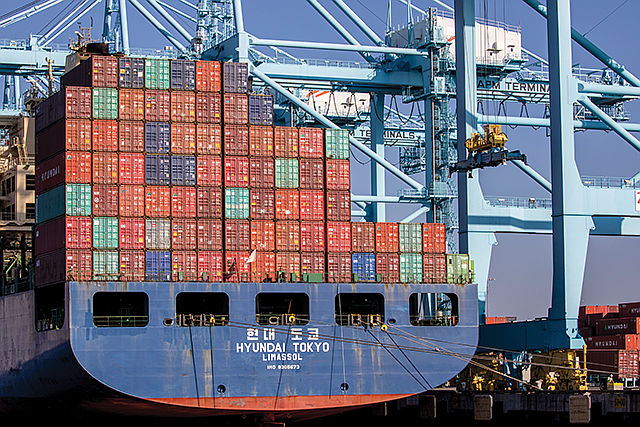 The escalating trade war between the United States and China has scrambled supply chains, roiled stock markets and is bumping up prices for some consumer goods.
Local retailers and manufacturers say they're doing what they can to brace for higher costs — in some cases shifting suppliers to lower-cost countries.
"At the end of the day, most of it is going to be passed off to the customer," said Selwyn Joffe, chief executive of Motorcar Parts of America Inc., which produces alternators, starters and other automotive components. In the fiscal year ending in March 2018, the company did $428 million in sales.
About 30% of the Torrance-based company's products have parts made in China. That's common for businesses in the L.A. region and around the country, and it's likely to translate into higher consumer prices as tariffs expand.
On May 10, President Donald Trump increased tariffs on $200 billion in imports from China to 25% from 10%. Thousands of items, from appliances to furniture and conveyor belts are impacted. Then on May 14, the administration set in motion a potential 25% duty on $300 billion more of Chinese goods, which would expand the levies to nearly everything the United States imports from China.
The same day China struck back with a 25% tariff on $60 billion of U.S. goods.
The Washington, D.C.-based National Retail Federation warns more tariffs "will jeopardize American jobs and increase costs for consumers."
Charlie Woo, founder and chief executive of Commerce-based Megatoys Co. Ltd., said his business depends on Chinese production for seasonal gift baskets it puts together for sale at Walmart and other retailers. So far, the main product in those baskets — toys — hasn't been impacted. But there have been rising tariffs on the packaging and baskets, which accounts for about 10% of product cost, Woo said.
Until last week that cost was offset by a weaker Chinese currency. "I am not too worried yet," Woo said. But if the proposed additional tariffs go into effect, he said, "That's the killer."
But Joffe said over the past five years, his company has sought out non-Chinese suppliers elsewhere, as production costs in China were on the rise. Most of Motorcar Parts production is now done in Mexico, he said.
"We are supporting what the U.S. government is doing," he said. "I think it's important for the country."
For reprint and licensing requests for this article, CLICK HERE.