Pasadena Regional Report: A Great Place for Business
Custom Content by the Los Angeles Business Journal
Thursday, April 25, 2019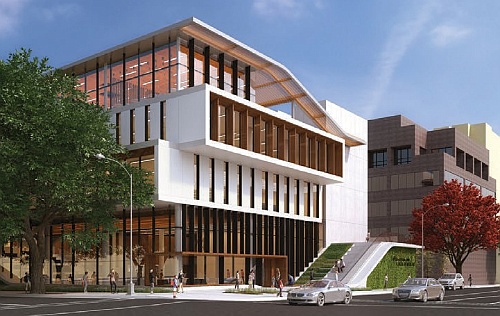 Business life in Pasadena continues on a rosy path. With the breadth of amenities available, from transit-friendly services and walkability scores in the top 5% of the nation, to cultural landmarks, and shopping and dining flavors from every corner of the globe, Pasadena continues to attract a variety of businesses, shoppers, and visitors.
With a diverse and thriving employment base, Pasadena is home to some of the most successful companies in the world as well as best-in-class institutions like Art Center College of Design, Caltech, and NASA's Jet Propulsion Laboratory (JPL). Pasadena's local institutions are continuing to grow. Art Center College of Design is adding hundreds of student housing units and dozens of new design studios while Caltech is currently expanding their academic footprint with the construction of the Chen Neuroscience Building.
Healthcare represents a strong cluster, with resources expanding within Pasadena. Created specifically to meet the demands of a rapidly changing health care system, the Shriner Medical Center, which finished construction in 2017, is a state-of-the-art pediatric outpatient medical center to service families and children in the greater Pasadena community. The recent completion of the Huntington Medical Research Institute's (HMRI) world-class facility provides lab space for research programs that target conditions such as liver, cardiovascular, and Alzheimer's disease. Wanting to be part of the Pasadena community, the Doheny Eye Institute is set to move to Pasadena's famed Orange Grove Boulevard. The Doheny Eye Institute ranks as one of the top vision research institutions according to US News and World Report. Their research includes studies on glaucoma and age related vision loss. These three developments strengthen a corridor of medical research and discovery in Pasadena.
Pasadena has many new development projects under construction. The Lincoln Properties Project just held their groundbreaking ceremony. Located directly adjacent the 134 and 210-freeway interchange, the first phase of the 1,000,000 square-foot project will include nearly 400 new apartment units, 200,000 square-feet of office space and 20,000 square-feet of retail space. The project is within two blocks of both the Metro Gold Line and the energetic Old Pasadena commercial district.
Another exciting project is under construction in the Civic Center. Alexandria Real Estate Equities is building a stunning new headquarters scheduled to be completed later this year. The development will include the latest technology in office amenities and an innovation lab, the third of its kind with the other two only found adjacent to MIT and in New York City. The Kaiser Permanente School of Medicine is currently under construction on the corner of Los Robles and Green. The Kaiser School of Medicine will help shape the future of medical education and train physicians to serve the needs of society.
Prev Next
For reprint and licensing requests for this article, CLICK HERE.