CFO Awards 2018 Nominees: Tariffs - Assessing the Economic Impact
Custom Content by the Los Angeles Business Journal
Thursday, September 20, 2018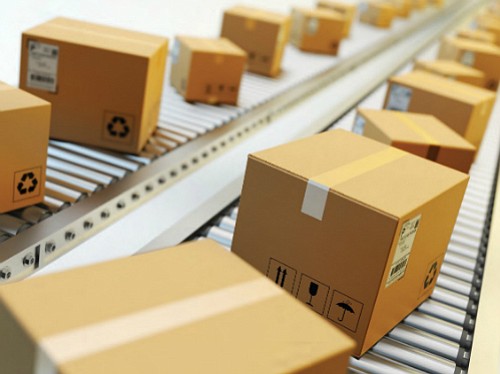 Middle market to bear disproportionate burden of adjustment As the United States inches perilously closer to a three-front trade war with its NAFTA trading partners, the EU and U.K., China, Japan and most of the economies situated along the Asian supply chain, the initial costs of the first few rounds of the prolonged trade spat are coming into view. Those costs will be concentrated in a number of critical industrial ecosystems. If the tariff policy is fully implemented, the costs will likely exceed $1.3 trillion with risk of a much greater hit to the U.S. economy than many are currently anticipating, and a premature end to the business cycle.
To date, the Trump administration has imposed roughly $105 billion of import taxes across the three large trade blocs and supply chains. Since retaliation in the early portion of the trade spat has been tit-for-tat, the additional $105 billion in global retaliation brings the early total hit on the U.S. economy to $210 billion.
So far these estimates have yet to show up in the hard economic data and have appeared only as anecdotal evidence in industry sentiment surveys and soft data. Even so, the impact of trade policy will begin to appear in the September and October U.S. economic data, especially in manufacturing, durable goods and retail, as well as in the third-quarter gross domestic product (GDP) report to be published on Oct. 26— just days before the U.S. congressional election.
If the administration follows through on all currently available tariff lines for import duties, the hit to the U.S. economy would be closer to $655 billion. Assuming continued in-kind retaliation, this would bring the total estimated impact to the economy to $1.31 trillion, excluding the possible effect of currency fluctuations and competitive currency devaluations. Our base case presented last year indicated that setting tariffs on all available imports is the demarcation point when a trade spat becomes a full-blown trade war.
Large, active multinational businesses are better prepared to endure the first few rounds of a trade spat than middle market companies. They typically have government affairs, customs and trade employees on their payrolls.
ON THE BRINK OF A TRADE WAR
If a full-blown trade war breaks out, the hit to the U.S. economy will be large and difficult to quantify, given uncertainty over how financial markets would react to the use of financial weapons and competitive currency devaluations. Recent depreciation in the value of the Chinese yuan, either due to the inability or unwillingness of the Chinese government to support the value of its currency, implies we may be closer to a trade war than is commonly acknowledged by the government, the corporate sector or investors.
Prev Next
For reprint and licensing requests for this article, CLICK HERE.