CFO Awards 2018 Nominees: New Guidelines Expand the Reach of REITs
Custom Content by the Los Angeles Business Journal
Thursday, September 20, 2018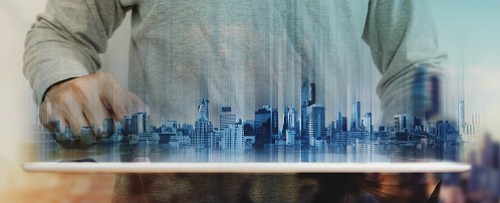 Before Congress created Real Estate Investment Trusts, or "REITs," in 1960, investments in commercial real estate were only available to institutions and wealthier individuals. The introduction of REITs allowed small, mom and pop investors to access these financial opportunities.
To qualify as a REIT, an entity—which can be a corporation, trust or even a limited liability company—must comply with a number of technical requirements set out in the Internal Revenue Code, including: it must (i) pay at least 90 percent of its taxable income to shareholders; (ii) derive most of its income from real property; and (iii) must be widely held.
Property historically owned by REITs werefairly traditional in nature, such as apartments, hotels, shopping malls, retail stores, office buildings, warehouses, or industrial facilities. However, recently the REIT structure has been used more creatively to consolidate and finance less traditional property types, such as cell phone towers, billboards, timber and agricultural lands, transportation and energy infrastructure, data centers, and single family homes.
The move by creative property owners and developers, financiers, and lawyers to utilize the REIT structure for more non-traditional property types has grown after the Internal Revenue Service (IRS) recently clarified the meaning of permissible types of income derived from "real property." Prior to the recent IRS pronouncements, the Code defined real property as "land or improvements thereon, such as buildings or other inherently permanent structures thereon (including items which are structural components of such buildings or structures)." However, the Code did not go into much detail as to the meaning of these terms. The IRS' revised guidance provides a more detailed framework for analyzing whether assets would qualify as real property for purposes of the REIT provisions of the Code.
Under the new guidelines, "real property" is defined as land and improvements to land; land includes superadjacent water and air space, and natural products and deposits that are unsevered from the land. Improvements to land include "inherently permanent structures" and their structural components; an inherently permanent structure is any permanently affixed building or other permanently affixed structure. Affixation may be to land or to another inherently permanent structure and may qualify by weight alone. If the affixation is reasonably expected to last indefinitely based on all the facts and circumstances, the affixation is considered permanent. Furthermore, to be considered to be an inherently permanent structure, the asset must serve a "passive function" that contains, supports, shelters, covers, protects or provides a conduit or route as compared to an "active function" that serves to manufacture, create, produce, convert, or transport, which is more akin to equipment.
Prev Next
For reprint and licensing requests for this article, CLICK HERE.