Daz Nabbed in Cloud Services Growth Play
El Segundo firm purchased by Accenture to expand Oracle services
Friday, October 26, 2018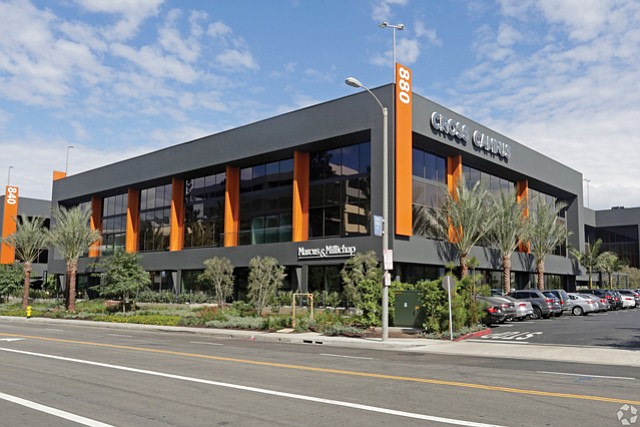 Accenture Technology Solutions announced the purchase last week of Daz Systems Inc., an El Segundo-based cloud service provider that employs more than 350.
Daz Systems, which focuses on providing cloud services for data software firm Oracle Corp., was represented in the deal by downtown investment banking firm Greif & Co.
While financial details of the transaction were not disclosed, Lloyd Greif, president and chief executive of Greif & Co., said the sale represented a "nine-figure" deal.
Greif said there were other strong bids for Daz by private equity firms and major accounting and consulting businesses.
"Daz is a major player in the technology space, and it has everything to do with the cloud, with a dedicated group focused on Oracle," Greif said. "The transaction is acutely strategic for (Accenture). Despite the David and Goliath deal, Daz has more cloud capability than Accenture even though Accenture is much larger."
While Accenture's Oracle cloud division is based in Chicago, Greif said the plan is to grow Daz locally.
"This transaction will make Accenture the team to build in the Oracle cloud," Greif said. "Everything is going to the cloud, and Daz is clearly 'Jack-be-nimble, Jack-be quick.' Its smaller size allows them to adapt to the cloud. For Accenture, this was a must."
Greif's prognostications about Daz's experience implementing Oracle Cloud software were echoed in a statement by Bhaskar Ghosh, Accenture's chief executive.
Oracle's cloud service allows businesses to consolidate various managerial tasks, including financial and project portfolios as well as cost management. Daz Systems, founded in 1995, said it has implemented Oracle cloud computing systems for more than 500 clients.
The company generates roughly $50 million in annual revenue, according to Crunchbase Inc. Following the acquisition, Daz System will join Accenture's Oracle Business Group division.
"Daz is a valued Oracle partner and brings an impressive track record and top talent that will help drive significant results for our clients," said Annette Rippert, senior managing director for Accenture Technology in North America.
Daz senior management will stay in place at the privately held company whose co-founders, Chief Executive Walt Zipperman, and his wife, Debby Arnold, were the largest shareholders. David Binkley, the company's chief operating officer, was also a major shareholder who sold his position to Accenture.
City Expands Private Wealth
RBC Wealth Management Inc., a subsidiary of Toronto-based Royal Bank of Canada and one of the nation's biggest wealth management firms, recently poached a Beverly Hills-based team from Merrill Lynch.
The addition gives the RBC Wealth Management nearly $2 billion in assets under management in the past year in Southern California.
The team exiting Merrill is the Ciriello Group, which is led by Managing Director Nick Ciriello and manages about $550 million in client assets.
Ciriello Group joins the Century City-based Johnson Prince Group, which was recruited by RBC in May 2018 and manages more than $610 million in client assets, and Palos Verdes-based PVG Group, which joined in November 2017 and also manages more than $610 million in assets.
RBC Wealth Management's U.S. operation has $353 billion in total client assets managed by roughly 1,800 financial advisors in 200 locations across 42 states.
Darryl Traweek, divisional director for RBC Wealth Management's western region, said his parent firm is making investments to ensure future growth across the United States.
"At a time when most firms are downsizing and restructuring their business, we are investing in our business. We have very aggressive goals over the next three- to five-years to add high quality advisers and broaden our products and services," Traweek said in an interview.
PayPal Funds Lender Tala
Santa Monica-based fintech startup Tala said San Jose-based PayPal Holdings Inc. has made a strategic investment in the company, which lends to underserved consumers in emerging markets, Tala and PayPal confirmed.
The companies declined to disclose the amount of the investment, but Tala said it will use the funding to further develop its product and broaden its reach.
Tala lends to individuals in Kenya, Tanzania, the Philippines and Mexico through its smartphone app. The company has lent more than $500 million to customers and has more than 300 employees around the world.
Have a deal tip? Pat Maio can be reached at pmaio@labusinessjournal.com or (323) 556-8329.
For reprint and licensing requests for this article, CLICK HERE.