Still Strong
Office market chalks up gain in average asking price despite additions of new space
Friday, October 12, 2018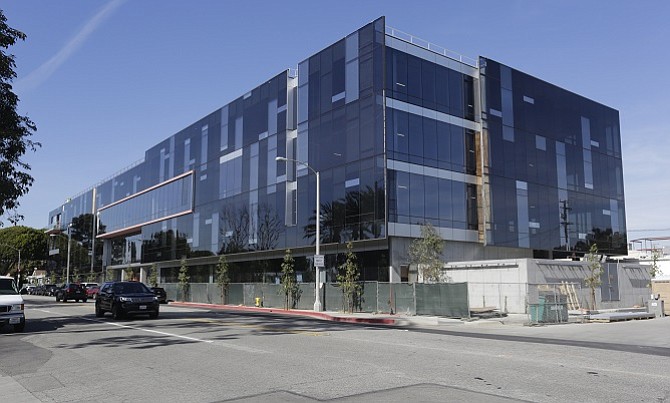 Demand for office space in Los Angeles County continued to be strong enough to push rents higher despite new supply coming onto the market in the third quarter.
Office construction countywide declined 15 percent from the previous quarter to 2.3 million square feet − although that total still was good enough to nearly double the year-earlier period's output.
The average asking price of Class A office rent grew 12 cents per square foot quarter-over-quarter, a dynamic driven by new, high-end Class A office space fetching higher rates to offset the effects of additional vacancies.
Class A rents rose 23 cents year-over-year on average countywide in the third quarter, finishing the quarter at $3.87 per square foot.
Rents rose on an annualized basis in most submarkets throughout Los Angeles County.
Westside rents rose 5 cents in the third quarter compared to the prior period, and the vacancy rate fell 0.2 points to 13.3 percent.
Hollywood rents rose 30 cents quarter-to-quarter, reaching $5.95 per square foot to become more expensive than office rates in Beverly Hills and Century City. Hollywood now is challenging Santa Monica, the county's most expensive office market at $6.20 per square foot (see related story, page 1).
Downtown Los Angeles rents rose 3 cents from the previous quarter to $3.58, a drop of a penny from a year earlier.
Negative net absorption
Net absorption – the net change in occupied space over a period of time – fell to negative 296,000 square feet as the vacancy rate rose to 15.1 percent from 14.9 percent during the third quarter. Second-quarter net absorption countywide was negative at nearly 13,500 square feet.
The net absorption rate continued to turn negative because of new office space being built, with around 81 percent of all office construction in Los Angeles County – nearly 1.9 million square feet – rising on the Westside and Hollywood, with 885,000 and 976,000 square feet, respectively.
Noteworthy office properties to open during the third quarter included Shift at 2834 Colorado Ave. in Santa Monica (140,000 square feet); Ascend at 2330 Utah Ave. in El Segundo (80,000 square feet); and The Romaine at 7007 Romaine St. in Hollywood (60,500 square feet).
Net absorption was positive in downtown at 88,300 square feet in the third quarter. The 116,000 square feet under construction in the area was due to the renovation of the Herald Examiner Building at 1111 S. Broadway. Arizona State University has announced plans to occupy the vast majority of the property, which has sat mostly unused since the Herald Examiner newspaper closed operations in 1989.
Prev Next
For reprint and licensing requests for this article, CLICK HERE.