Net Gain?
Deals for studio space highlight robust demand, constraints
Friday, October 12, 2018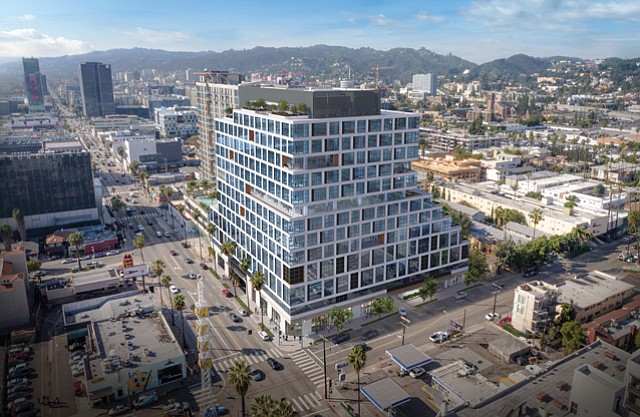 A couple of recent real estate deals by Netflix Inc. has put a spotlight on the Los Angeles area's status as the king of content creation but also the limits of its dominance.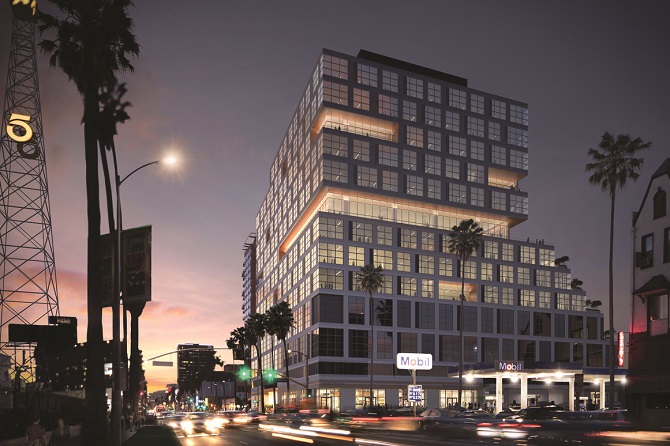 The Silicon Valley-based streaming giant earlier this month leased a 13-story, 328,000 square foot building named Epic in Hollywood until 2031, solidifying Los Angeles as the site of production for the majority of Netflix's original content.
"The L.A. competitive advantage is longstanding," said Alysa Hannon, a research analyst at Beacon Economics. "This is the foothold for film."
Indeed, there is an unprecedented L.A. market demand for office space at or near soundstages and production space, said Bill Humphrey, senior vice president of Hudson Pacific Properties Inc., which owns the Epic building Netflix leased for an undisclosed amount.
Word of the Hollywood lease came Oct. 4, just four days before Netflix made public its first studio purchase – in Albuquerque, N.M.
The first announcement might have confirmed Los Angeles' decisive advantages as the hub for motion picture personnel and infrastructure, but the second brought into play the limited capacity of the real estate market here.
Studio spaces are generally 95 percent booked across L.A. County, according to data from Film LA. The packed picture appears to fuel aggressive moves from Albuquerque to Atlanta to lure show business.
"Netflix is on an explosive growth pattern," said Carl Muhlstein, international director with commercial real estate firm Jones Lang LaSalle Inc., where he works with several Los Angeles production facilities. "But there are no large tracts of entitled land to grow in the heart of Los Angeles."
Few options
The recent leases signed by streaming content providers have taken some of the last readily available studio space off the market, Muhlstein explained, and there are few plots of land in the county to convert into studio space.
Netflix moved production facilities into Los Angeles in February 2017, renting 418,000 square feet of studio space at the Sunset Bronson lot in Hollywood, which sits across the street from the Epic building. The company also announced last week it extended its Sunset Bronson lease until 2031.
The Netflix lease deals come one year after Amazon.com Inc.'s Amazon Studios announced its move from Santa Monica to an expanded headquarters in Culver City, where they lease 350,000 square feet.
Hulu has stayed put in the past year, leasing 267,000 square feet in Santa Monica, though its operations may change once Walt Disney Co. takes a controlling share of the company through its pending acquisition of 21st Century Fox Inc.
Prev Next
For reprint and licensing requests for this article, CLICK HERE.