CFO Awards 2018 Survey: Firms Slow to Adopt Fintech; Tax Reform Boosts CFO Optimism
Custom Content by the Los Angeles Business Journal
Tuesday, October 2, 2018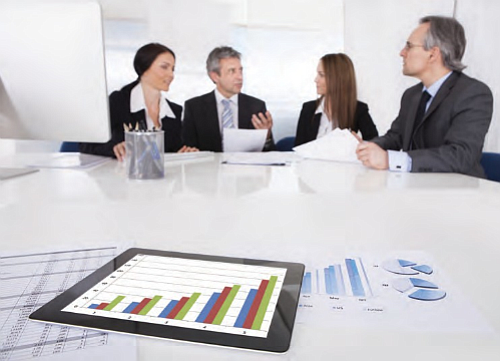 Despite expected growth in the use of financial technologies such as blockchain, many American firms say they don't expect it to disrupt their business models while those who do are slow to respond.
Also, more than 40 percent of U.S. companies say they plan to boost wages and 38 percent will increase hiring in 2018 because of recent tax reform, according to results of the Duke University "CFO Global Business Outlook" survey.
The survey's CFO Optimism Index - now at an all-time high -- is an accurate predictor of hiring plans and overall GDP growth.
The survey has been conducted for 88 consecutive quarters and spans the globe, making it the world's longest-running and most comprehensive research on senior finance executives. The survey ended March 2. Results are for the U.S. unless stated otherwise.
CORPORATE AMERICA SLOW TO RESPOND TO FINTECH
Many CFOs say innovations such as cryptocurrencies and the blockchain technology that underpins them will not affect their businesses. Among those who do see disruption ahead, few are responding quickly.
Blockchain is widely expected to modify many business models over the next decade as a means of verifying ownership and allowing secure and nearly instant transactions with low fees. But 78 percent of U.S. CFOs say they don't expect to be affected -- or aren't sure how they'll be affected -- by blockchain. Seventeen percent say their firms will be affected but haven't yet adapted their business model in response. Another 4 percent say they are working to adopt blockchain, and just one percent say they have already adopted the technology.
Only 3 percent of CFOs say they understand blockchain.
"The U.S. needs to wake up in the fintech space," said Cam Harvey, a founding director of the survey, who teaches a blockchain innovation course at Duke's Fuqua School of Business. "China is doing nearly $10 trillion in mobile payments, while the U.S. is barely over $100 billion. Most of the big innovations over the past 25 years have originated in the U.S., but this time is different. There is a lot at stake and, right now, it looks like China will be eating our lunch."
More CFOs say they have at least a good understanding of big data (53 percent), advanced analytics (52 percent) and artificial intelligence (48 percent).
Twenty-seven percent of firms say they have already reduced their finance workforce or will within five years because of fintech advances. However, more than 70 percent of firms say they do not expect to cut finance employees because of finance technology, or "fintech."
Prev Next
For reprint and licensing requests for this article, CLICK HERE.