Influential Family-Owned Businesses in Los Angeles: Gelt, Inc.
Custom Content by the Los Angeles Business Journal
Thursday, November 15, 2018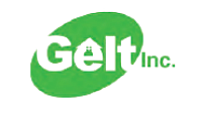 GELT, INC.
Keith Wasserman (age 33) and Damian Langere (age 37) are Co-Founders and Partners of Gelt, Inc., a real estate investment and asset management company. Since the company's inception in 2008, Gelt has acquired nearly 8,000 apartment homes and mobile home sites valued in excess of $1 billion.
Cousins Damian and Keith launched Gelt in 2008 when they were in their 20s. It was at the height of the recession and Damian had been let go from an environmental consulting firm in Santa Barbara. He moved to Los Angeles and they decided to form a real estate investment firm to buy distressed multifamily properties. They continually show uncommon entrepreneurial leadership, business acumen and creativity as they not only successfully lead Gelt, they have launched new tech and real estate firms. Last year, the company launched Happy Home Communities, within its growing group of entrepreneurial companies. HHC focuses exclusively on the acquisition and management of mobile home and RV resorts throughout the Western United States.
For reprint and licensing requests for this article, CLICK HERE.