Influential Family-Owned Businesses in Los Angeles: S.L. Fusco Inc.
Custom Content by the Los Angeles Business Journal
Wednesday, November 14, 2018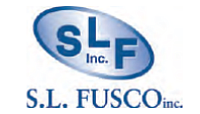 SL FUSCO
SL Fusco has been a premier industrial distributor since the 1940s as well as a family owned business. One element that surely makes the company successful is the dedication of its owner, the company's president, Jerry Rosin. Every day he comes to work for over 50 years now and makes sure his people are good to go. He has single handedly provided a place for dozens of families to make a living and raise families of their own.
Fusco itself has grown to become California's largest abrasive grain distributor in addition to other industrial supplies that keep the manufacturing engine running here on the West Coast. The Rosin family (including Jerry, Eric, Arline and Natalie – all of whom work at the company), doesn't let any of that get to its heads and remains involved in community functions such as the local Cancer Walk in Downey where Fusco had several dozen participants.
For reprint and licensing requests for this article, CLICK HERE.