SBA Going MIA
Improved economy necessitates fewer government-backed small-business loans
Friday, November 9, 2018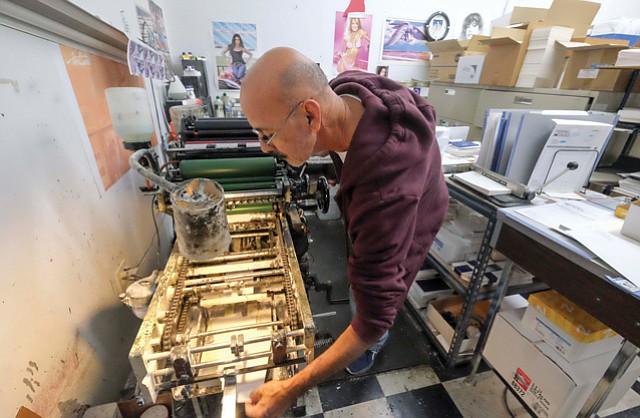 The federally backed small-business lending market in Los Angeles has continued to soften as traditional banks have stepped in to replace the government as a mainstay of lending.
A spokeswoman for the Small Business Administration indicated the downward trend in SBA lending was partially due to an improved economy, which diminishes the need for guaranteed small-business loans. Borrowers are turning to commercial lenders instead due to improved credit – a far different picture from the one painted during the Great Recession a decade ago.
"A strong economy is allowing lenders to provide borrowers more conventional credit," said Carol Chastang, an SBA spokeswoman in Washington, D.C.
The L.A. SBA District Office, which is based in Glendale and oversees Los Angeles, Ventura and Santa Barbara counties, is among the busiest in the United States and consistently ranks as the top lending market in the nation. Three years ago, Los Angeles led all SBA offices nationwide in financing 3,344 businesses valued at $1.77 billion. The office is also first in lending nationally to minority and women-owned businesses, and active in government contracting, helping with billions in contract opportunities during the last three years.
The Los Angeles SBA District Office provided financing for 2,658 businesses valued at $1.74 billion in the latest fiscal year that ended Sept. 30. That total loan value figure is down nearly 7 percent from the previous year when the local office provided $1.87 billion in financing for 2,948 businesses.
Victor Parker, acting deputy associate administrator with the SBA office in Los Angeles, could not immediately be reached for comment on local SBA lending trends.
Loan leaders
There are two kinds of SBA guaranteed loans, so-called 7(a) loans and 504 loans.
The 7(a) loans are made by banks, credit unions and other lenders who partner with the SBA, which, in turn, provides a government-backed guarantee of up to $5 million on portions of loans. The 7(a) programs include standard bank loans arranged in conjunction with the agency and can be used for buying land, purchasing equipment or working capital.
The 504 loans are made by nonprofit community development organizations or other nonbank lenders and have more stringent guidelines and higher loan amounts. They can also can be used for acquisitions, real estate, capital equipment, renovations and other uses.
San Diego-based CDC Small Business Finance Corp. retained its No. 1 spot on the regional 504 list for the third consecutive year. CDC wrote 75 loans for $88.9 million to businesses in the L.A. district in the fiscal year ended Sept. 30, down from 100 loans valued at $125.9 million in 2017, and 79 loans valued at $87.3 million in 2016.
Wells Fargo & Co. topped the SBA 7(a) list with 258 loans valued at $107.5 million in fiscal 2018, down from 393 loans valued at $147.9 million the previous year and 638 loans valued at $175 million in 2016.
For reprint and licensing requests for this article, CLICK HERE.