Who's Brokering Los Angeles (October 29): Residential Real Estate Preparation Tips
Custom Content by the Los Angeles Business Journal
Thursday, November 1, 2018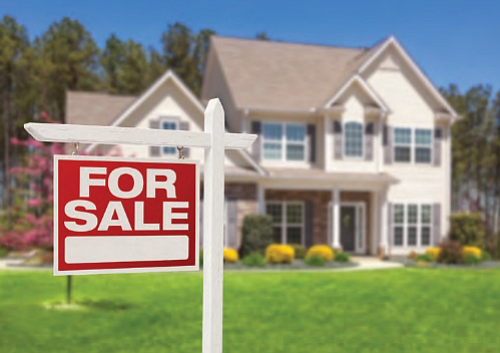 Here are some specific tips that will help you prepare your home for potential buyers to see it in the best possible light.
EXTERIOR TOUCH-UPS
An important factor in the economy's growth in 2017 was the strength of the construction sector. Total hard construction expenditures for the four building types included in the report totaled $98.6 billion – a $15.6 billion (18.9 percent) increase from 2016.
Fence. Replace missing slats, stakes and posts. Repair broken hinges and paint or stain the fence if necessary.
Yard. Mow, trim and fertilize the lawn. Weed flower beds and replace dead plants and trees.
Driveway, Garage, Carport. Clean up grease or oil spots on concrete surfaces. Make sure the garage door opens freely and the automatic door opener is working. Provide an unobstructed view of your home from the street by not parking cars, boats or other vehicles in the driveway.
Front Entry. Polish door handles and door knockers. Replace worn or broken items, such as an unsightly mailbox or rusty doorbell. Be sure porch lights are working and add welcoming features such as a new door mat and flowering plants.
Siding and Trim. Consider painting the highlight features of your home, such as trim work, shutters, gutters, down spouts and railings. If necessary, add a fresh coat of exterior paint to the exterior siding.
Roof. Remove debris such as tree branches and leaves. Straighten the TV antenna. Make any necessary repairs to worn shingles or cracked surfaces.
Patio, Deck. Flowering plants and outdoor furniture add appeal. Remove any unnecessary items such as gardening equipment. Tidy any visible items, such as an outdoor grill or barbecue.
INTERIOR TOUCH-UPS
Experience shows that creating a house warming feeling inside your home increases its desirability. View your home with a critical eye. Clean, complete minor repairs, and add finishing touches.
Doors and Windows. Consider adding a fresh coat of paint to your front door. Polish brass fixtures and be sure door locks work properly. Oil hinges to both doors and windows. Keep stairways tidy and secure handrail. Repair or replace bent or damaged screens and window glass. Cut back outdoor plants that restrict natural light. Keep windows clean and tidy with draperies firmly affixed and in proper working order.
Floors and Carpets. Repair or replace missing or damaged tile, hardwood, vinyl and baseboards. Steam-clean or shampoo carpets. Secure loose carpeting and replace damaged areas. Be conscious of odors caused by dampness, high-traffic areas or pets.
For reprint and licensing requests for this article, CLICK HERE.
Prev Next