Ilyanne Morden Kichaven
LA 500
Monday, July 30, 2018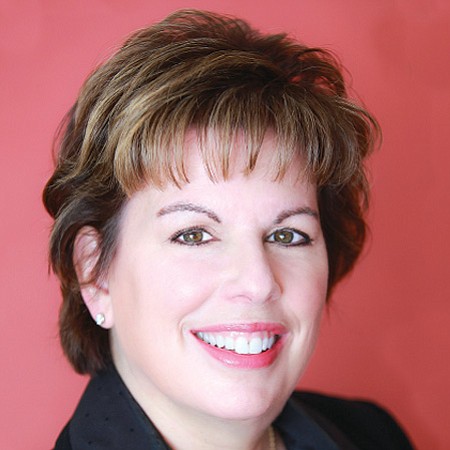 ILYANNE MORDEN KICHAVEN
Executive Director, Los Angeles
SAG-AFTRA
Ilyanne Morden Kichaven is the Los Angeles executive director of the Screen Actors Guild-American Federation of Television and Radio Artists (SAGAFTRA), the union representing more than 80,000 actors, broadcasters, dancers, singers, stunt-persons, voice-over and recording artists. Morden Kichaven was the first female Hollywood executive director of SAG, which in 2012 merged with AFTRA. Morden Kichaven oversees all the activities of SAG-AFTRA's largest local, including the union's Los Angeles Conservatory program at AFI and the Hollywood Film Society film screenings. She is involved in a number of organizations, including the Federal Reserve Bank of San Francisco, Los Angeles Branch; the Hollywood Chamber of Commerce; California State University Entertainment Alliance; the Motion Picture Television Fund Governing Body; and the Actors Fund Western Council. She is vice-chairwoman of the FilmLA Board and is a primary delegate to the Los Angeles County Federation of Labor, the California Federation of Labor, the Los Angeles Citywide Film Taskforce and the Los Angeles Public Affairs & Arts Coalition. She is a member of the Television Academy and an executive member of Women in Film.
What was your proudest moment?

I am very fortunate in that my job allows me to help one or more people every single day. Whether it be supporting contract negotiations, enforcing agreement provisions, finding members' money, advocating for more local filming or holding a health fair, each and every day makes me proud to be a part of SAG-AFTRA. I am fortunate to sit on outside boards and council that bring positive change and impact.

What is your alma mater?

UCLA. Go Bruins!

What is your next project?

There is always something happening at SAG-AFTRA. Recently an agreement was made for the Network Code contract and we will be preparing next steps for Commercials contract negotiations. The SAG-AFTRA local board and committees produce programming and education throughout the year. And of course our entire membership/organization is looking forward to the 25th Annual SAG Awards in 2019.

Who is your hero?

I would have to say my family, as a collective, are my heroes. I am blessed to have exceptional parents who always support and encourage me. My mother is a Holocaust survivor who is the most courageous person I know. I am also very lucky to have my husband and two sons as my biggest cheerleaders. I had an amazing brother (died about six years ago) who was consistently encouraging me to challenge myself.

What do you like best about Los Angeles?

It sounds corny but I love LA! As a native, I have watched this city evolve and bloom. There is every level of sophistication and also something for everyone. You never get bored. I am also grateful to live in a city of acceptance and tolerance with great socio and economic variety and a true spirit of inclusiveness. The only thing I don't love is the traffic –very hard to get around town these days.
For reprint and licensing requests for this article, CLICK HERE.