Elon Musk
LA500
Monday, July 30, 2018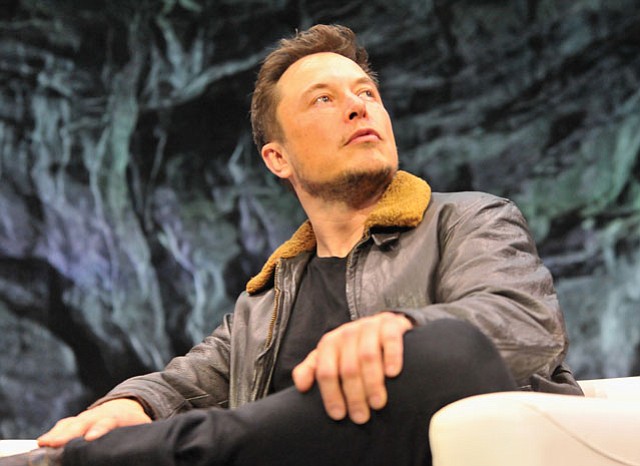 ELON MUSK
Chief Executive
Space Exploration Technologies Corp., Boring Co., Tesla Motors Inc.
Elon Musk is founder, chief executive and lead designer at Space Exploration Technologies Corp., known as SpaceX. Musk founded the enterprise in 2002 and oversees development of rockets and spacecraft for missions to Earth's orbit and ultimately to other planets. The company has more than 6,000 employees, three vehicles and more than 100 launches contracted. Its Falcon 1 was the first privately developed liquid-fuel launch vehicle to orbit the Earth in 2008, after which NASA awarded SpaceX with contracts to carry cargo and crew to the International Space Station. Musk co-founded electric-car manufacturer Tesla Motors Inc. in 2003. He oversees all product design, engineering and manufacturing of vehicles and battery products. Tesla's first product, the Roadster, debuted in 2008 and was followed by the Model S in 2012 and Model X in 2015. Musk also has launched a tunnel construction business, Boring Co., which aims to fix congestion in cities by creating a large network of tunnels. Prior to these ventures, Musk co-founded and sold PayPal, a leading internet payment system, and Zip2, a company that provided maps and directories.
For reprint and licensing requests for this article, CLICK HERE.